A charging station puts all your Apple devices in one, easy to access place for charging. Apple has built its own ecosystem in platform. It also creates unique features in charging that is different from Android devices. Therefore, there are something you have to look for specifically while purchasing an Apple charging station.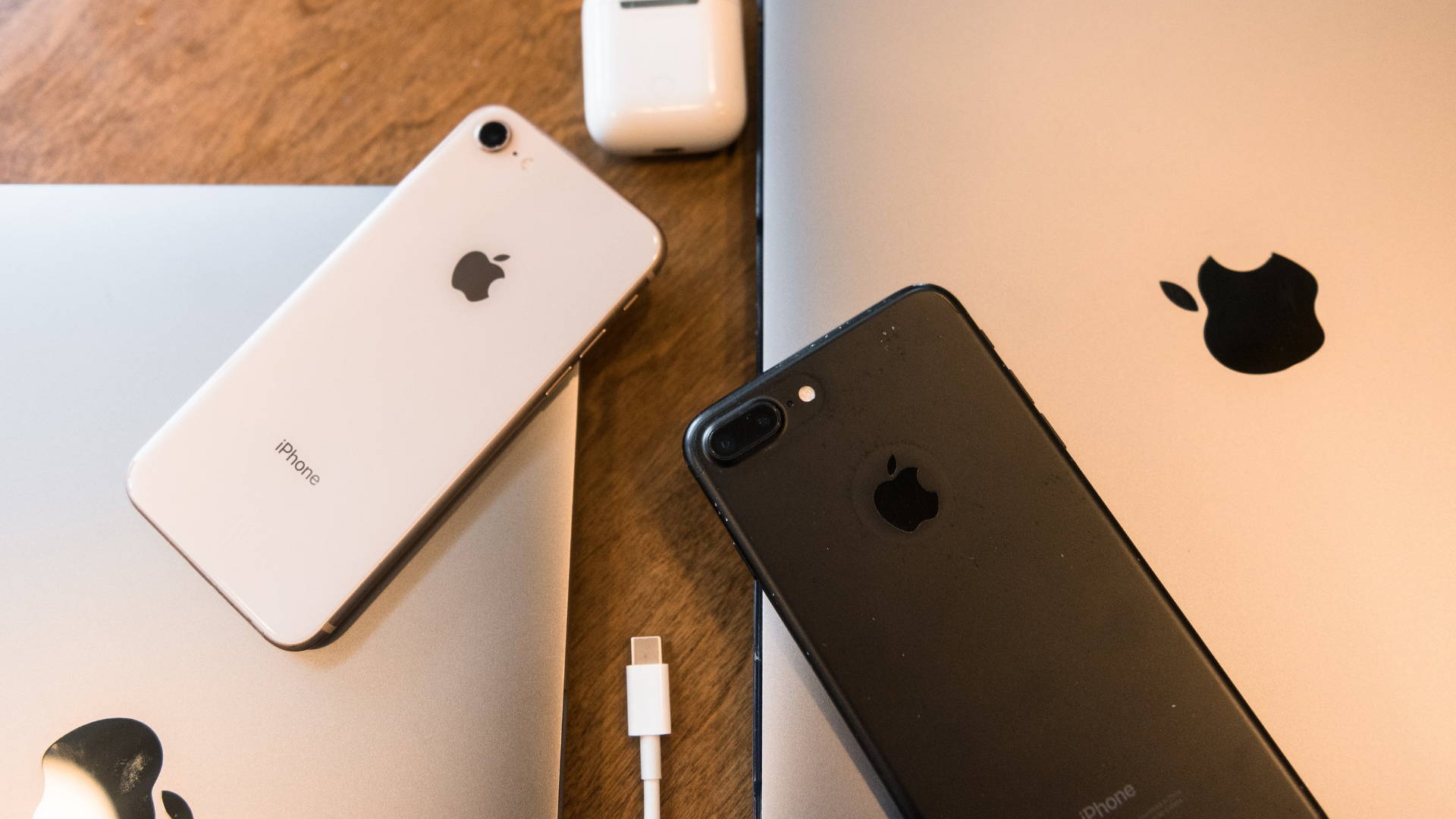 New MacBook, iPad and iPhone models (iPhone 8 or later) are benefit from fast charging technology, supported by USB-C Power Delivery (PD). PD delivers much higher levels of power, ranging from 18-watts to 100-watts through USB-C ports. Therefore, in order to charge your Apple devices quickly, you have to look for USB-C PD ports on a charging station.
If not PD, you may find QC printed at the body of the charging station or at the specification table, remember Apple devices DO NOT support the QC (Quick Charge) standard. QC is a fast charging standard for some Android smartphone.
2. Maximum Power Output For Difference Devices
Even though there are USB-C ports on the charging station, there is a chance that it is not maximizing the power output of your devices. Look for the maximum power output of the ports at the body or specification table of charging station.
If you wish to charge a MacBook pro, look for a USB-C PD port with higher than 60W output; a MacBook Air with high than 30W output; the newest model after iPhone8, iPad, AirPods and Apple Watch with higher than 18W output.

3. Organizer for AirPods and Apple Watch
If you have Apple Watch and AirPods to charge, you may want to buy a charging station with the customized stand. Otherwise, it will loss the beauty of organizing, leaving all gadgets around the charging station instead of standing on the charging station neatly.
4. Includes Charging Cable
Some charging station does not include charging cables. Therefore, you may need to buy charging cables that a. support the maximum charging output depending on the ports and b. they need to be short so you don't have wires trailing everywhere. So be prepare that you will need to spend extra penny in order to maximum the charging output. Buying charging station with provided charging cable is rather a wise choice.
Our Latest Pick For Your Apple Devices...
3 x USD-C PD Ports

With total six ports, there are three USB-C PD ports. Two of them support up to 20W charging which can charge iPhone efficiently.


Charge Up To 60W MacBook

There is a 60W USB-C PD port which can charge a MacBook Pro 13 inch efficiently within 1.5 hour. Few of the charging station in the market can charge 60W in PD specification.

Includes Short Charging Cable

It includes short charging cables including USB-C Cables and Lightning Cables which can fully maximize charging output without hassle or extra penny spent.


With AirPod and Apple Watch Organizer

The package includes Apple Watch and AirPods stand. There are robust separator slats for devices standing.

Another choice of charging your Apple devices apart from charging station is our latest GaN charger. GaN allows powerful, faster charger in a much smaller, lightweight design compared to traditional chargers. If you do not need to place the devices on desk, GaN charger plugging into the wall if your first choice.
Our Latest Pick For Your Apple Devices...
3 x USD-C PD Ports

With total four ports, three of them are USB-C PD ports. Two at the top support up to 100W charging which can charge MacBook efficiently.


1 x USB-A QC Ports

Fast charge your Android devices up to 18W


Worldwide Compatible

This travel charger can be applied globally. It equips foldable US plug and comes with EU, UK and AU adapter for replacement and supports the voltage-input under AC 100~240V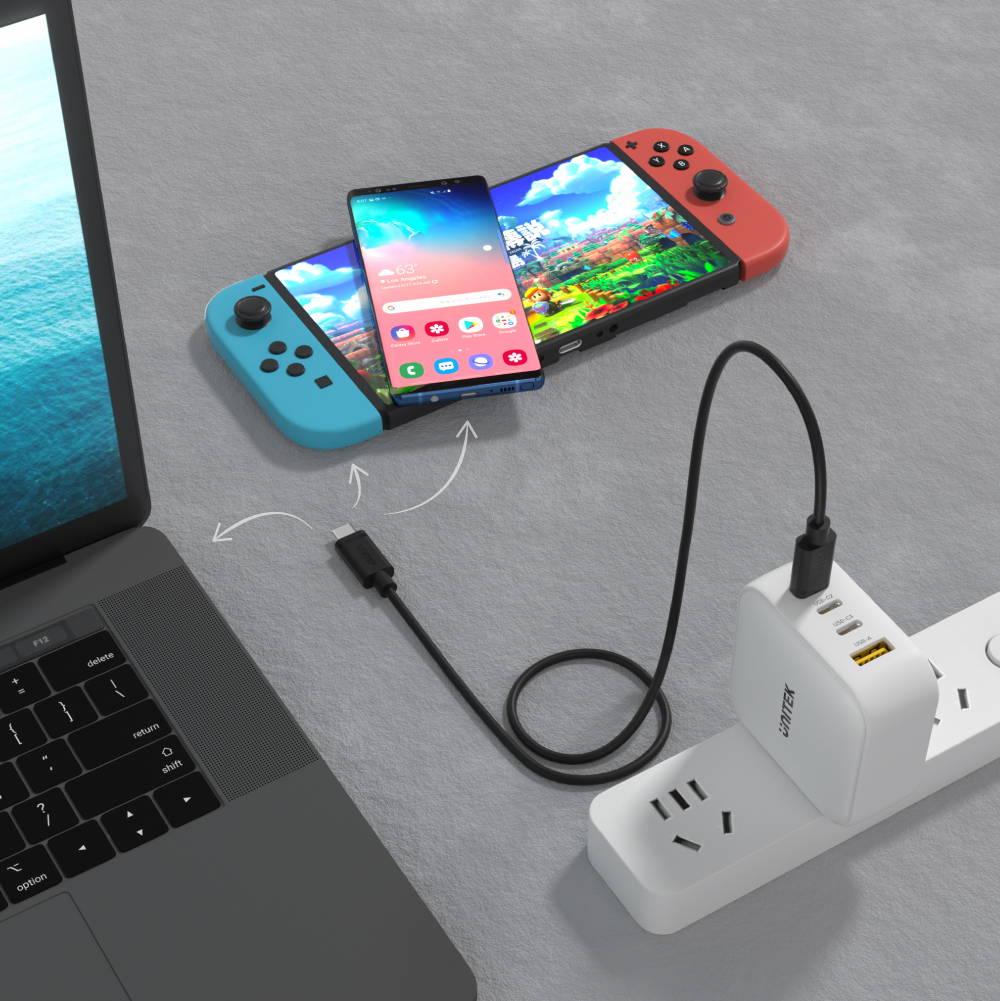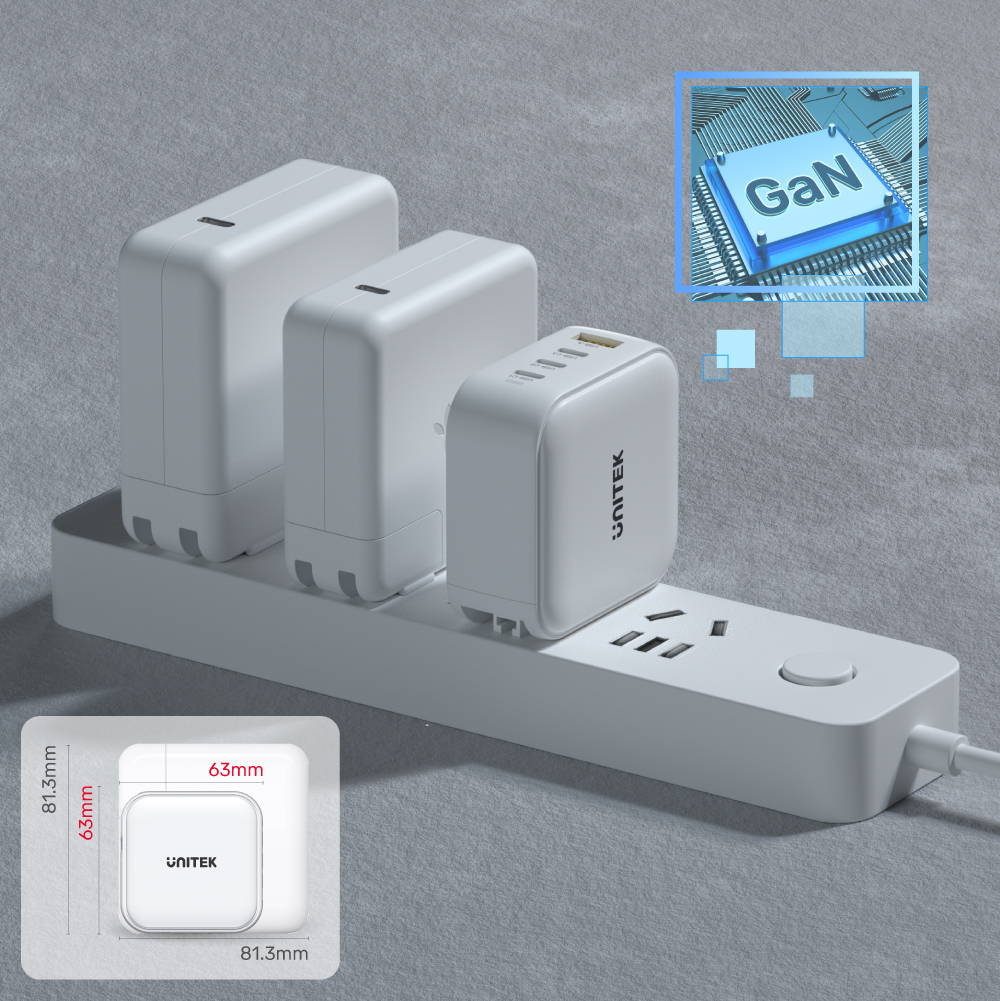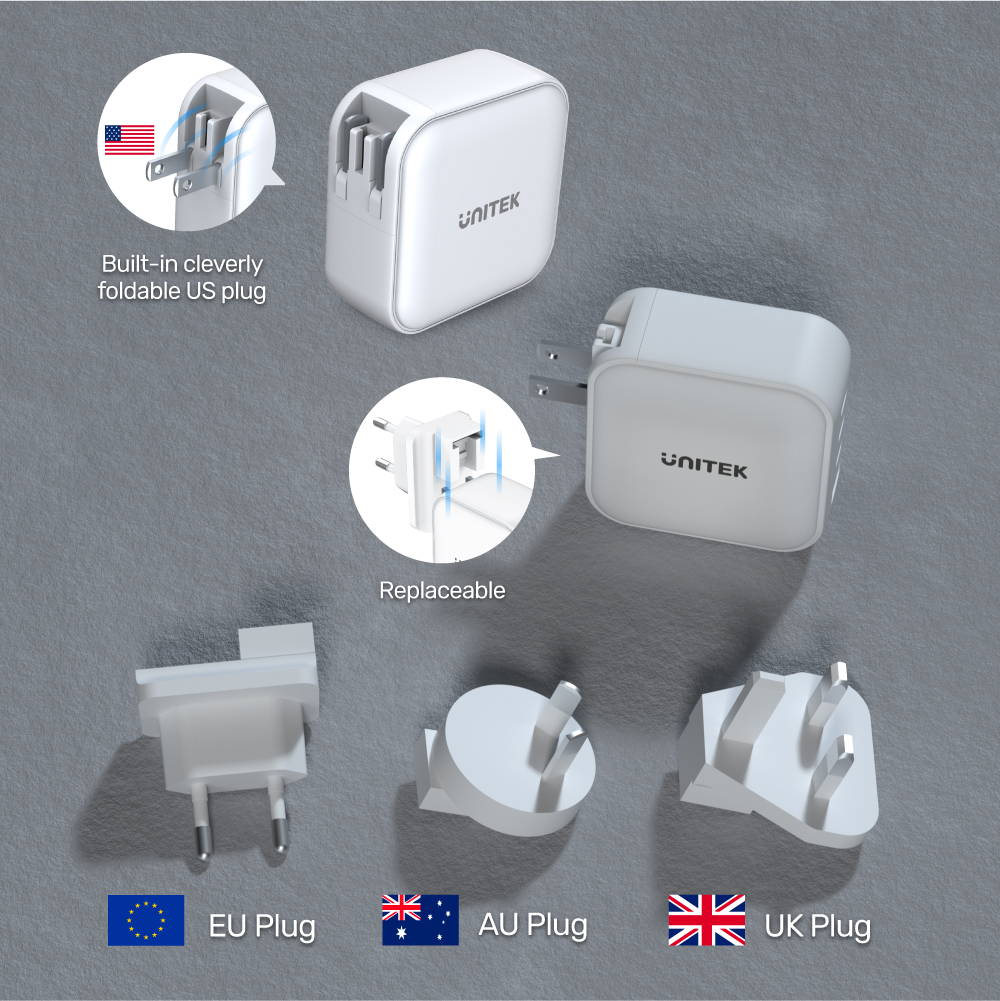 UNITEK Stylish GaN Collection...
Other Accessories for Apple Devices...