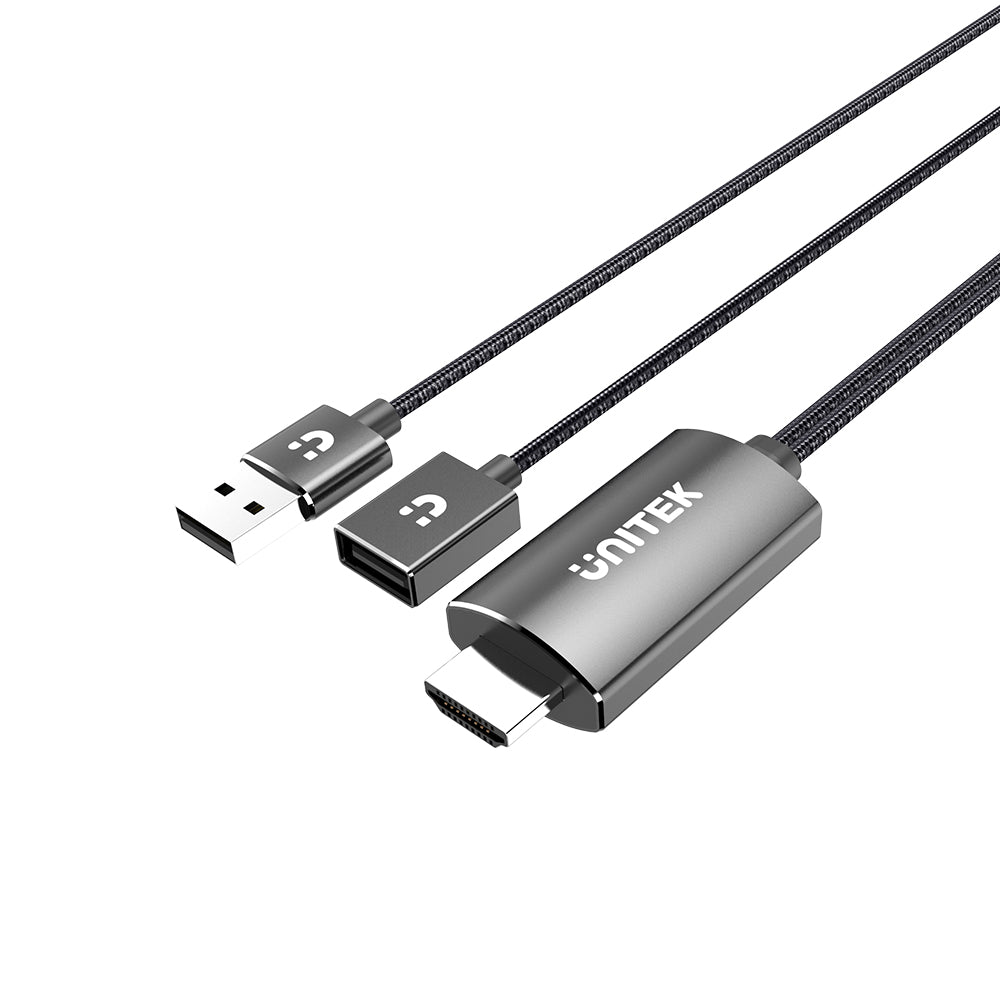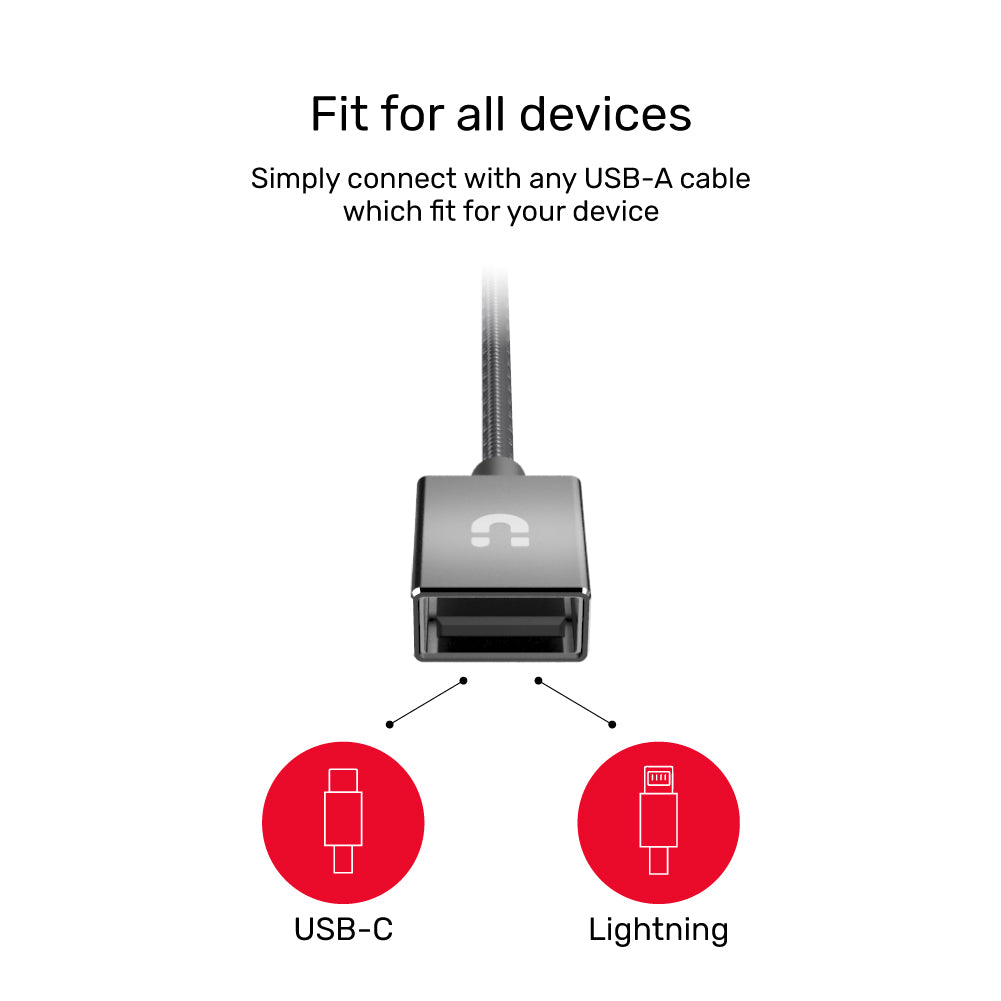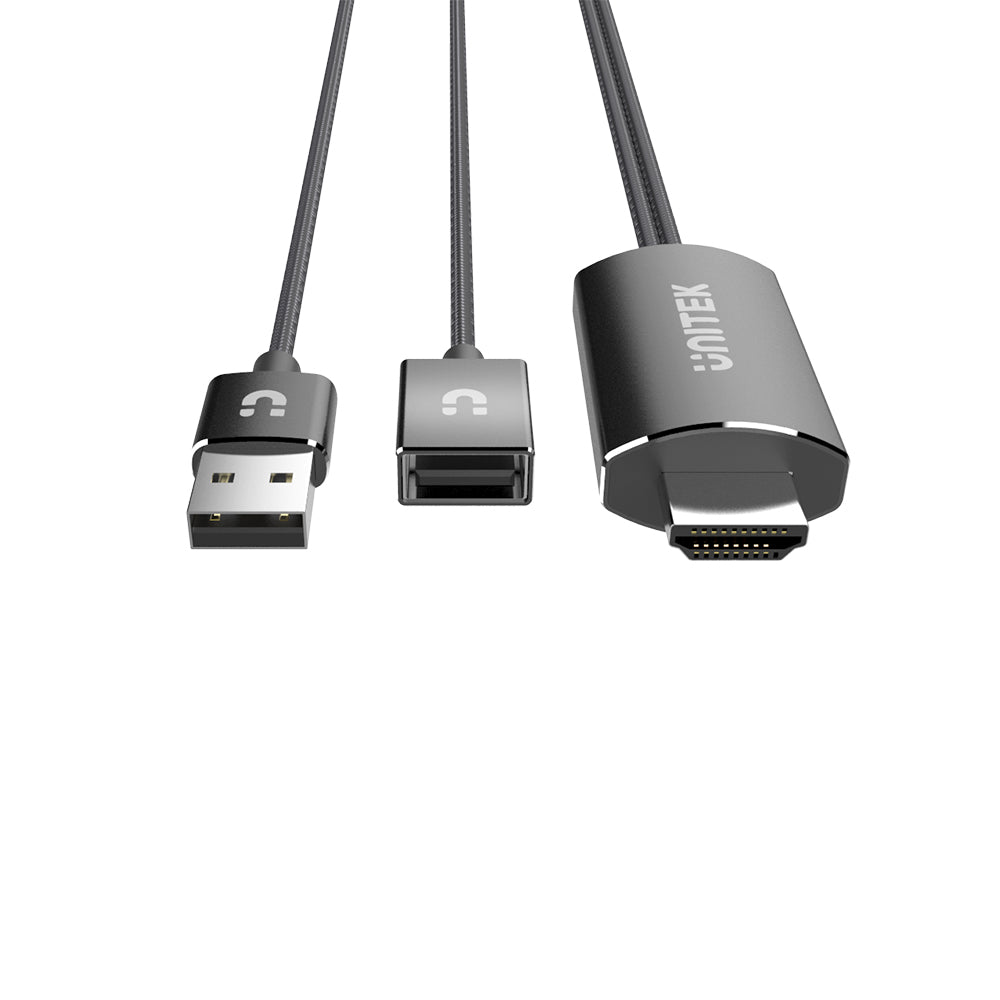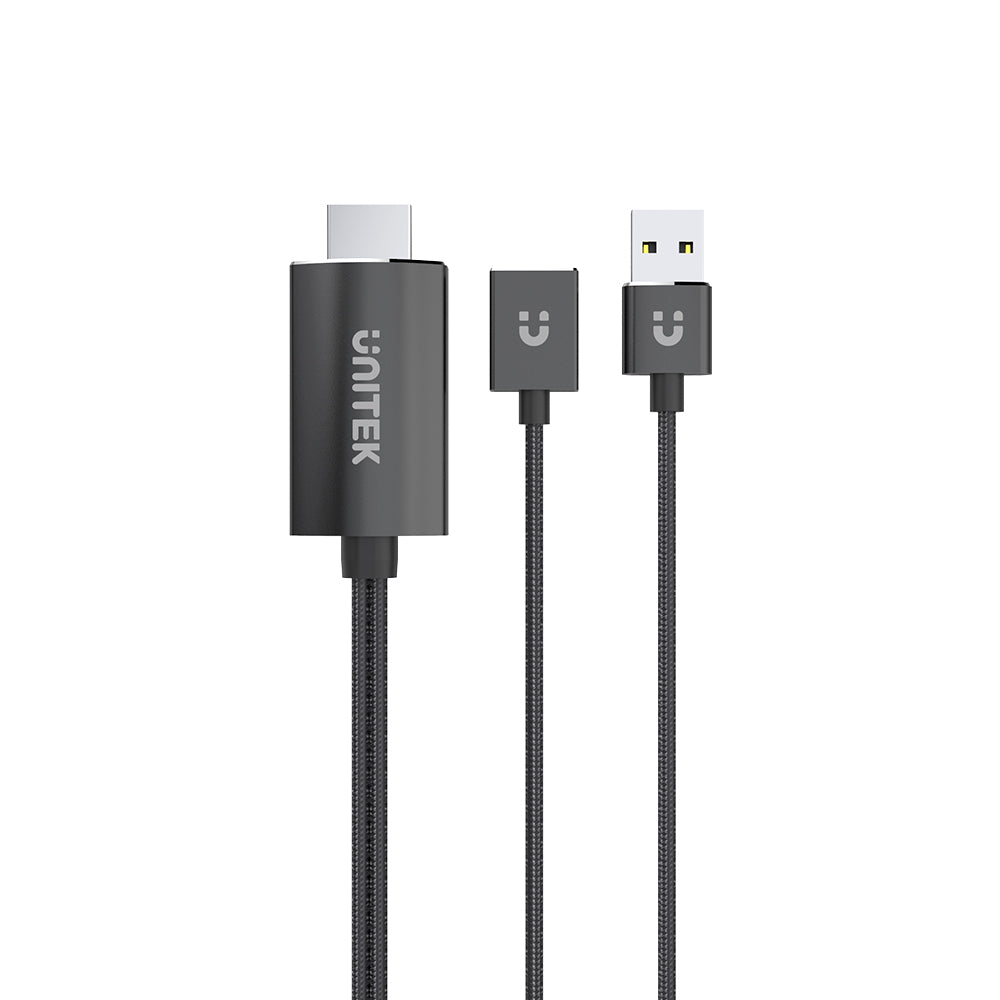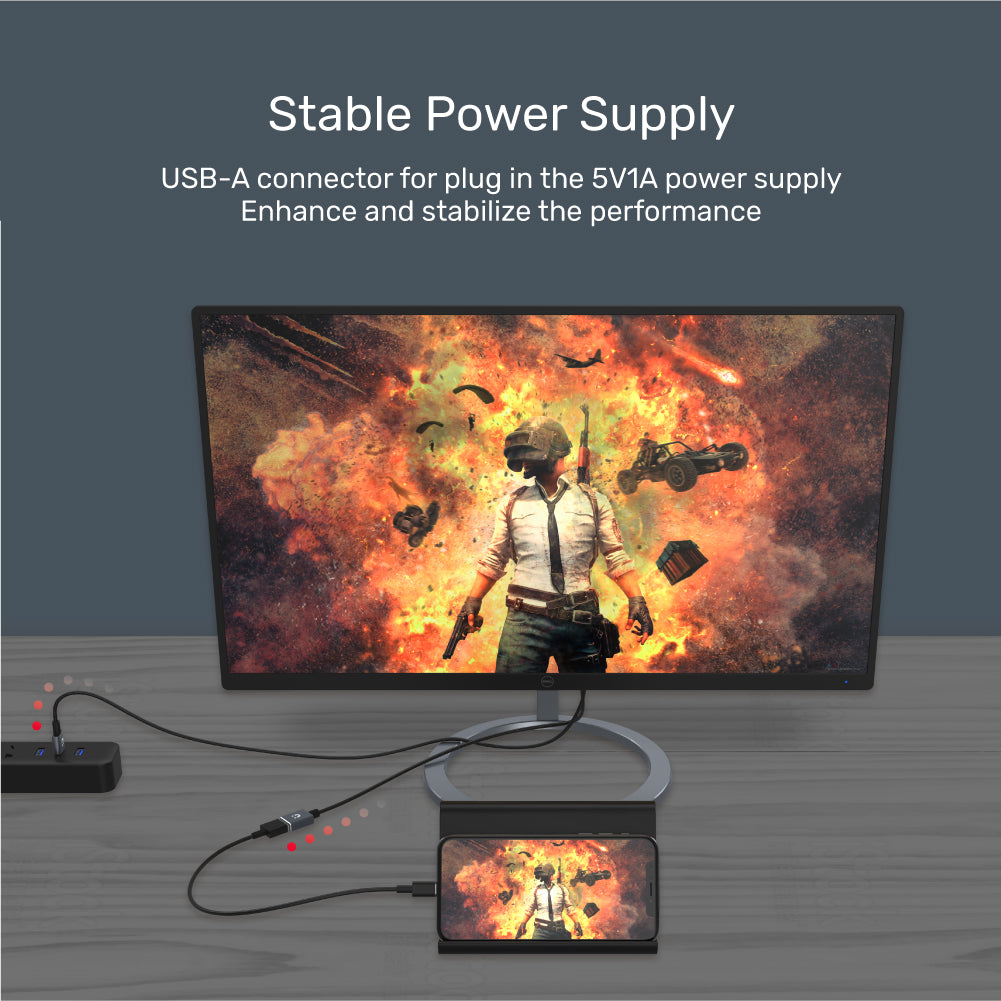 HDMI Conversion Cable for Mobile
Product Overview
:
1080P 60Hz Full HD HDMI
Compatible with iOS devices and all mobile devices
Aluminium housing
This cable helps connect your original mobile cable and devices with the TV or HDMI monitor, to project the video at 1080P and sync the audio. It is compatible with all mode devices including iOS via lightning cable.
Product Features
:
Connect your mobile devices to a larger HDMI screen through your original mobile cable
Support 1080P@60Hz Full HD resolution
With a 5V1A USB-A connector, enhance and stabilize the performance by connecting to the external power supply
Compatible with iOS 8, Android 6.0, or above version
Plug and play, no driver installation required
Notice: This product comes with a Bluetooth connection, in case the smartphone requires it for the audio output. Please refer to the user manual for the setup of the connection.
Hardware&Dimension
:
Color: Space Grey
Cable Length: 1M
Cable OD: 4mm
Upstream: USB-A Female (USB-A Male for Power Supply)
Downstream: HDMI
Package Contents
:
1 x HDMI Conversion Cable for Mobile
Shipping cost will be calculated during checkout. International duties & taxes may apply and are not calculated at checkout.
What is the power connector of my cable use for?
The power connector is for adequate power to handle the signal transmission. Please plug in a power supply.
Everything is hooked up but nothing is working. What should I do?
Firstly, should the power connector and the HDMI connector have been plugged-in correctly, your display will then show two QR codes on the corresponding HDMI channel, and that means the cable is well functioning.

Please use a mobile cable with USB 3.0 data function or an MFi Lightning cable to connect between the female USB port of this cable and your mobile device. Once it is connected properly, your mobile device will be in charging mode. In the meantime, your mobile device will ask for your permission to trust the display for accessing or sharing, screen mirroring will be auto-start after you have granted the right.

Should there is still no response, it is suggested to scan the QR code showing on your display and install the app as instructed in the user manual. You are able to select the specification of the video signal transmission such as resolution and refresh rate. Please try a lower specification and re-plug all the connections abovementioned. This will be helpful to lower the requirements of the video output and ensure your mobile device can handle it.