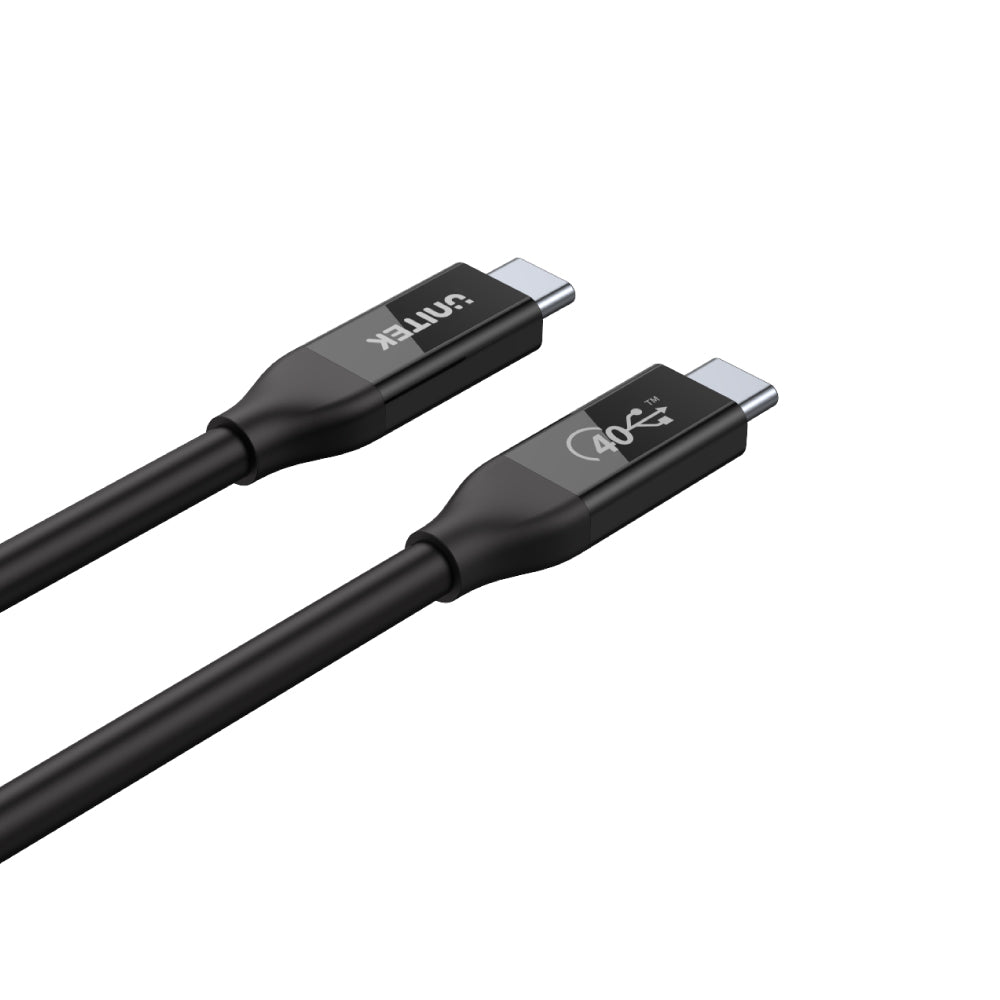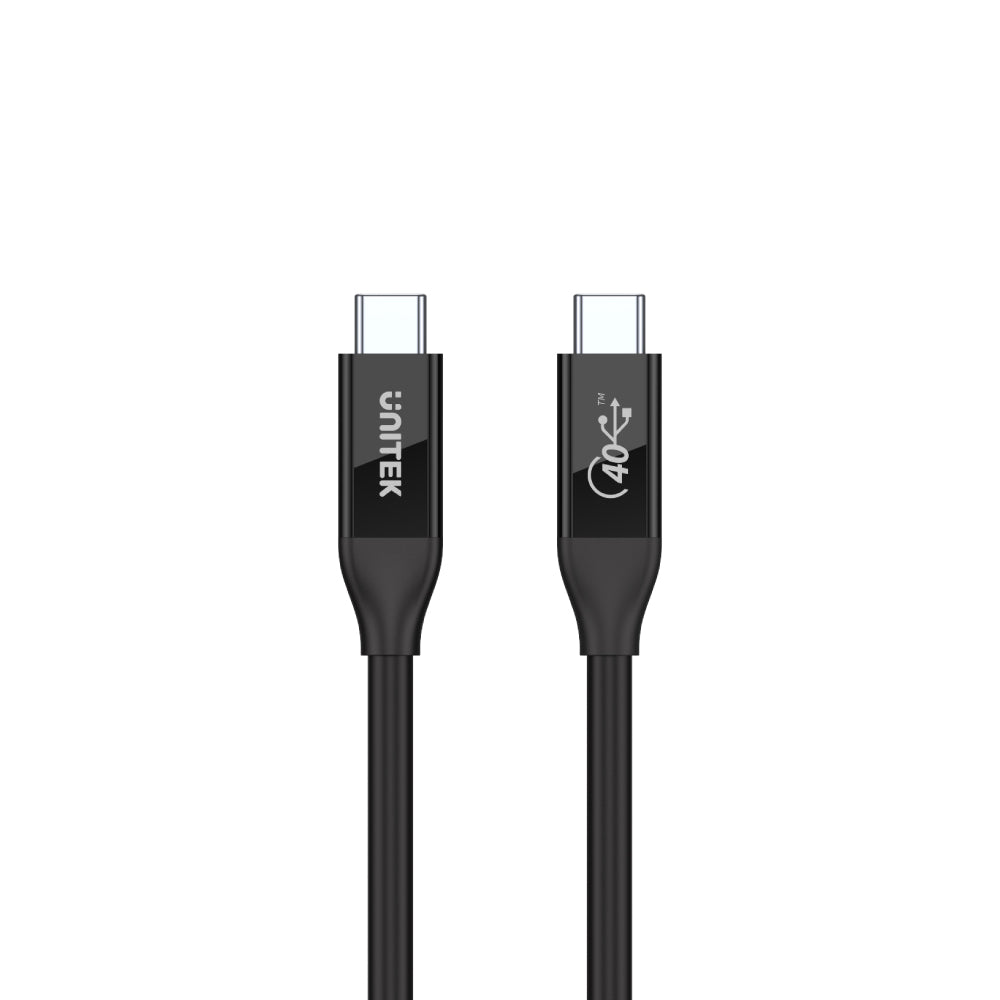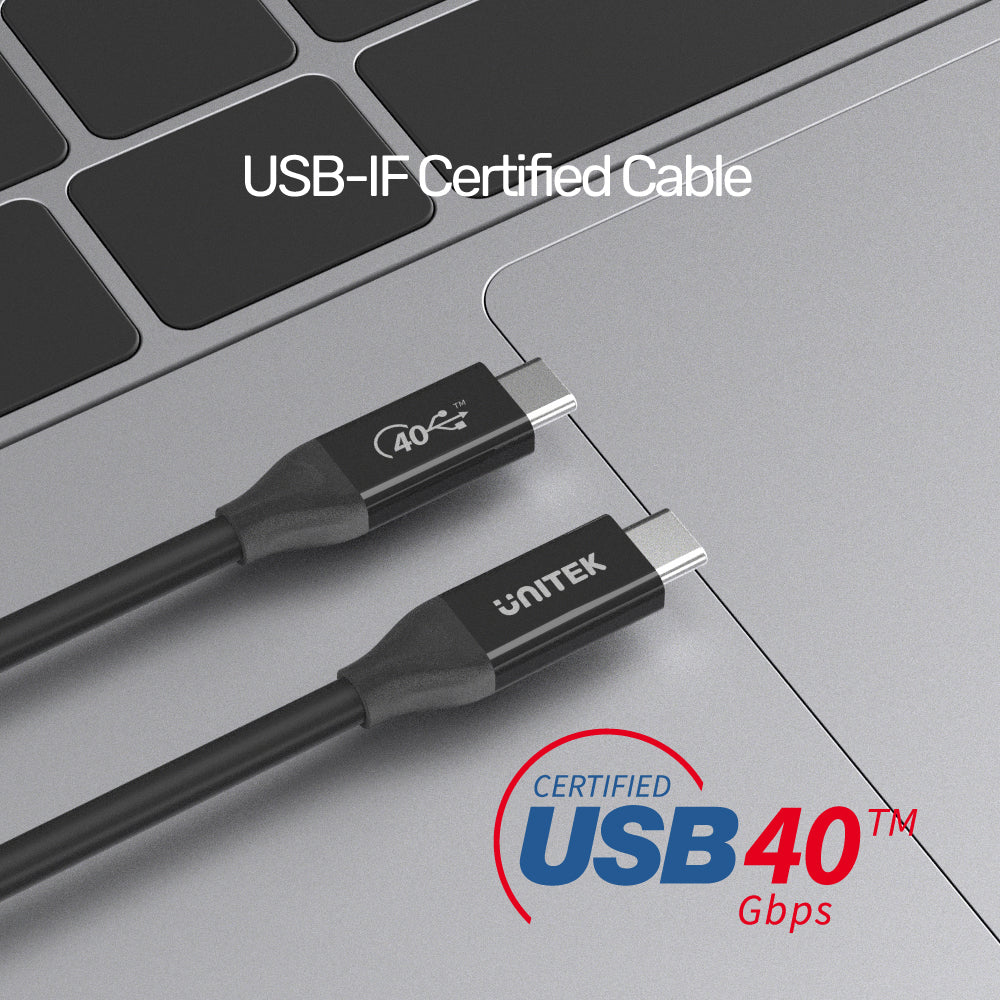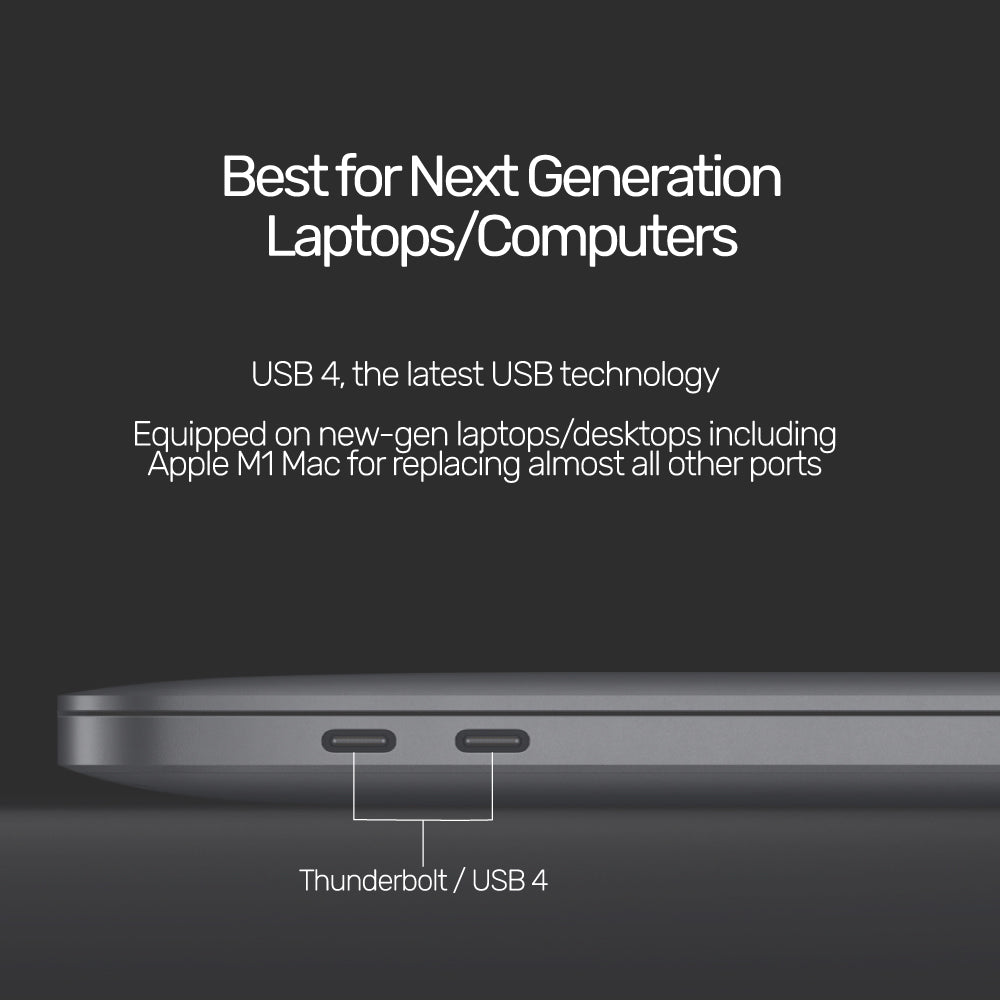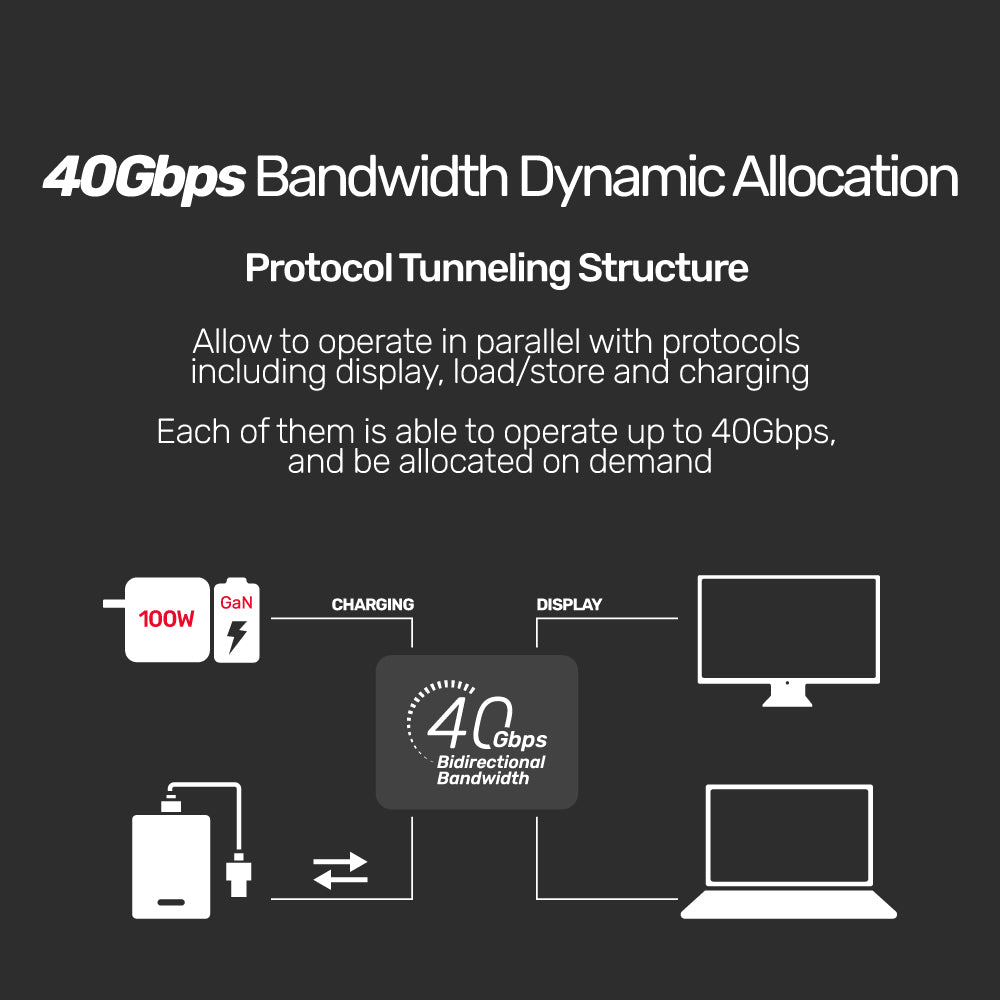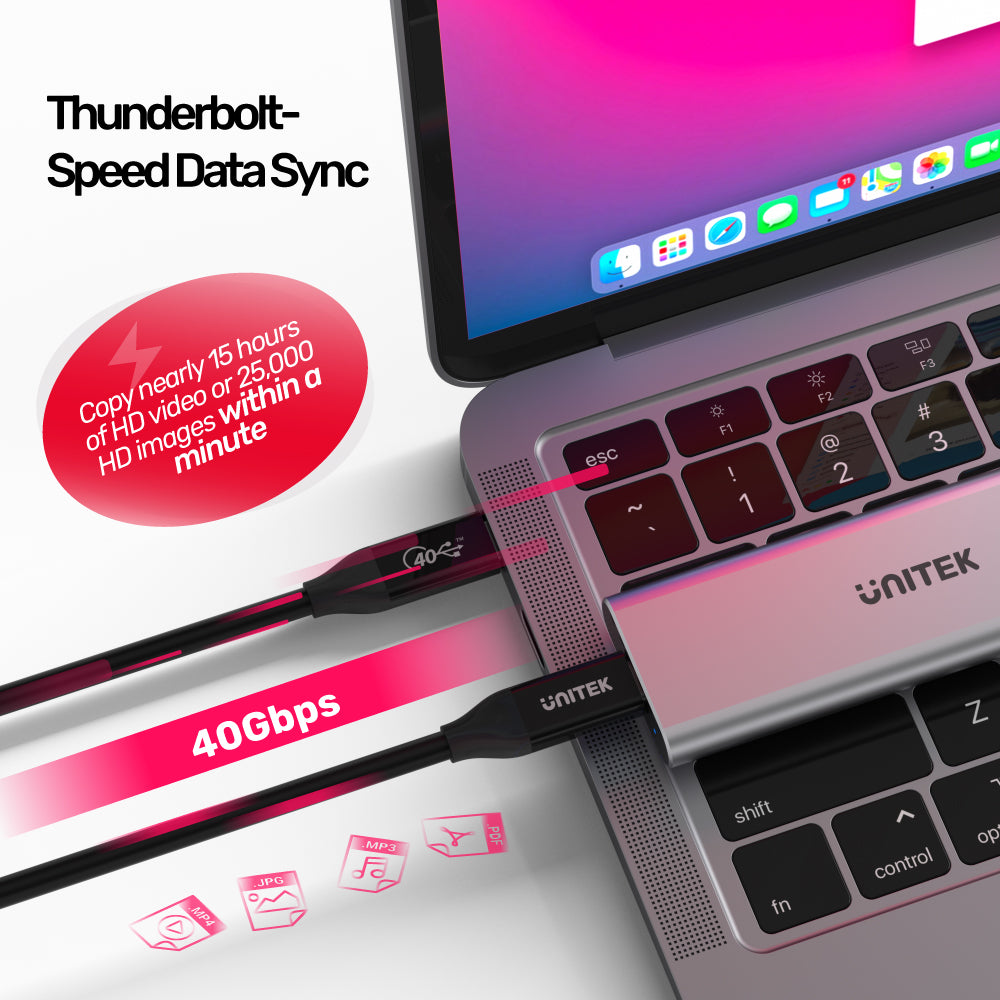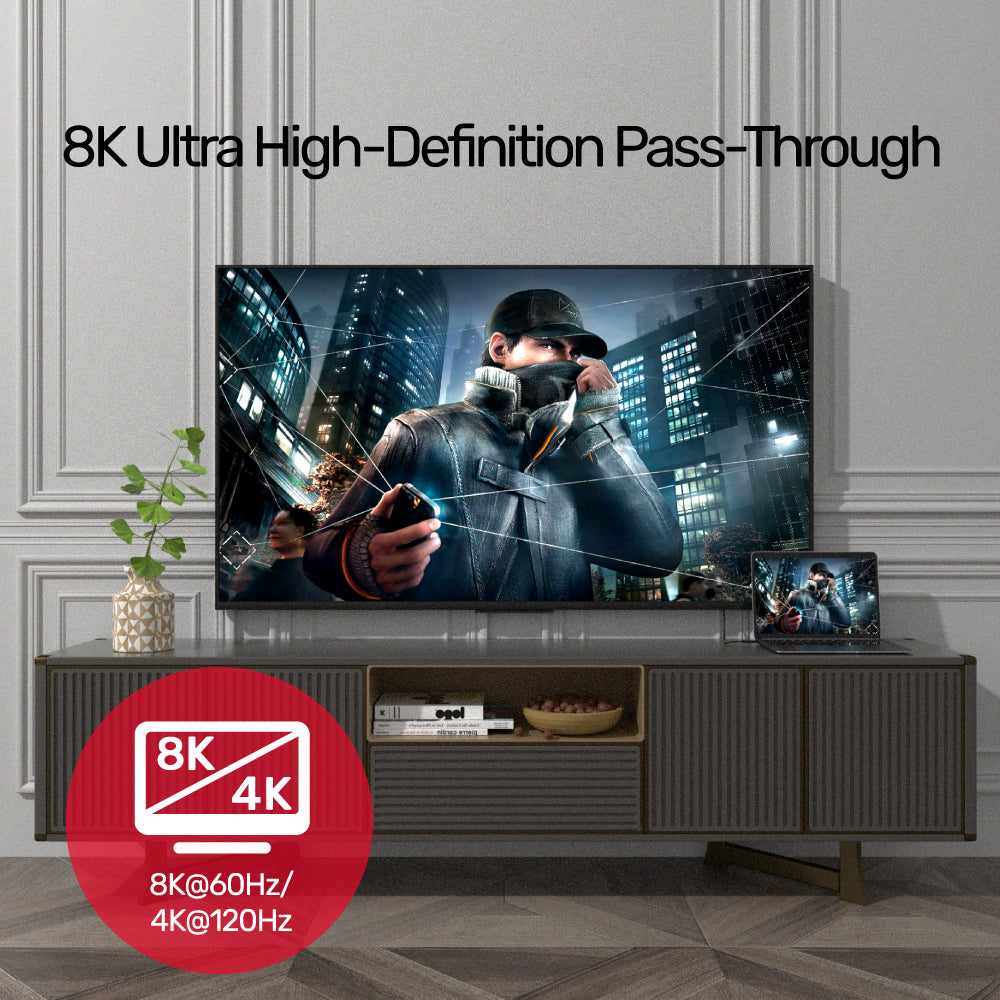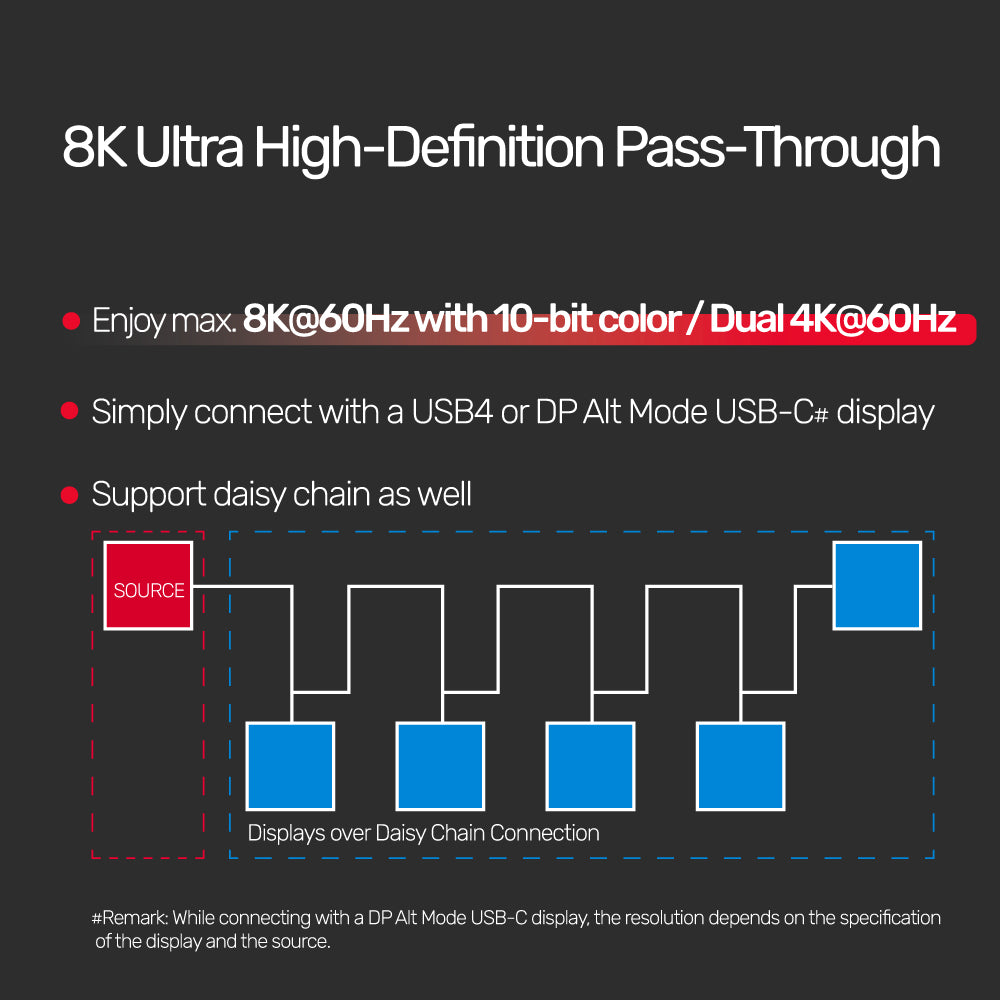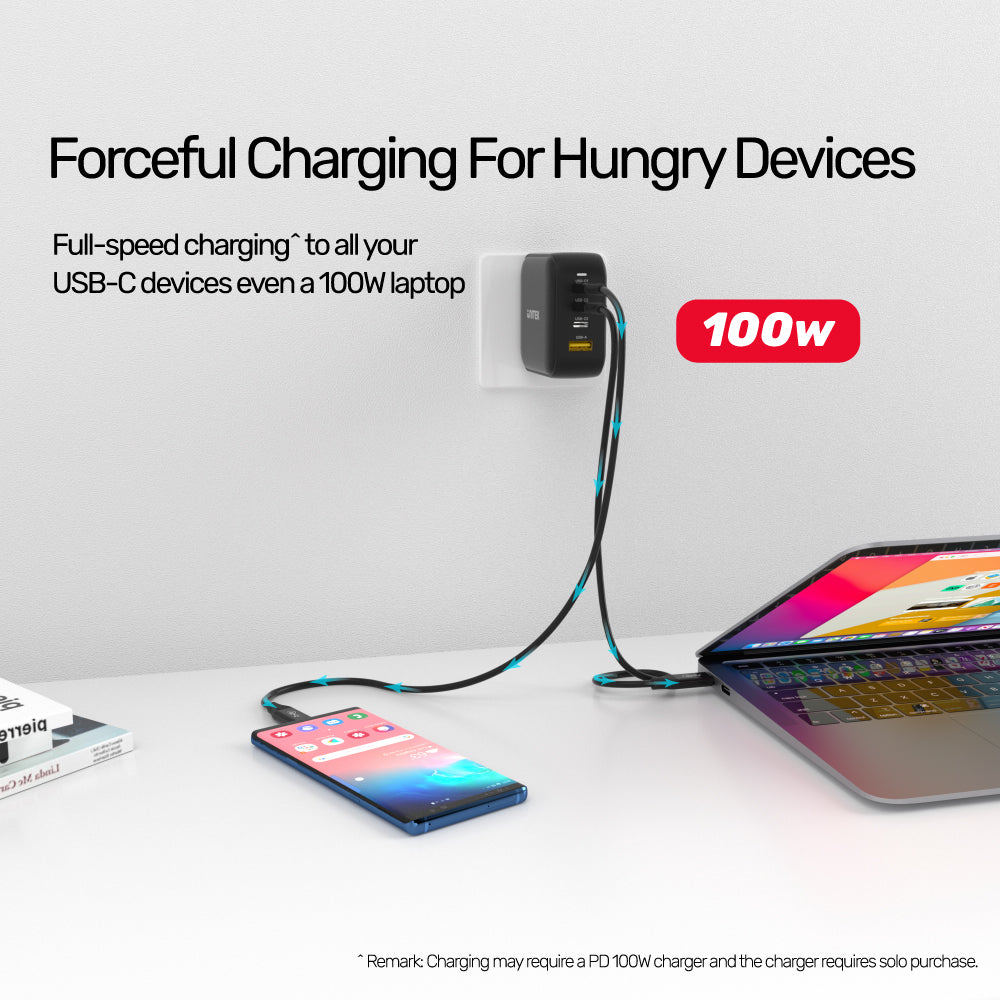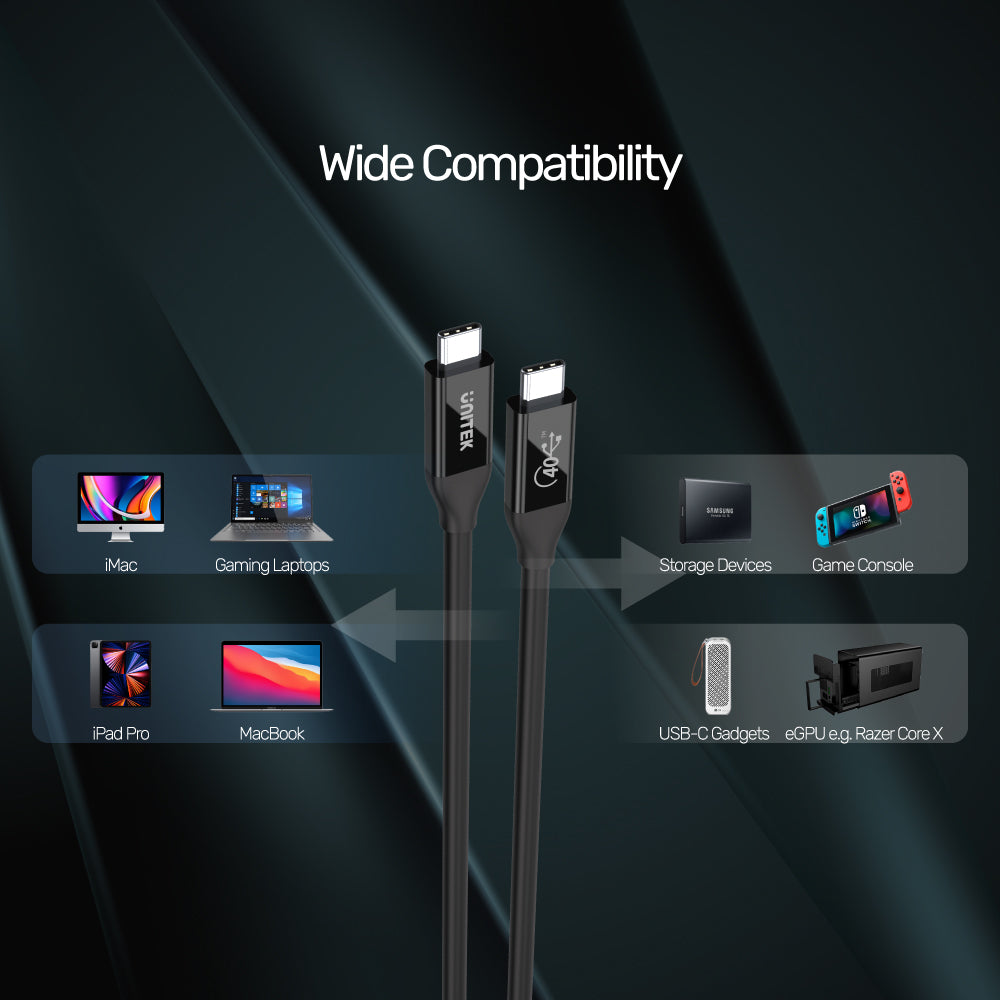 USB 4 (USB-IF Certified) 100W PD Fast Charging Cable with 8K@60Hz and 40Gbps
Product Overview
:
Compatible with Thunderbolt 3 and 4
8K@60Hz resolution supported
40Gbps data supported
100W Power Delivery supported
This USB-C cable features USB4 to allow to operate in parallel with protocols including display, load/store, and charging, each of them is able to operate up to 40Gbps, and be allocated on demand. It helps you to resolve all your needs via one single cable.
Details
Products Features:
• This USB4 cable hits 40Gbps bi-directional bandwidth and works with Thunderbolt 3, USB 3.2 Gen2, USB 3.0, and older.
• With up to 40Gbps data transfer, a huge file such as a 5GB file size can be transferred in a second. The high-speed data transfer lets you transfer movies, videos, music, pictures nearly instant.
• Support USB-C Power Delivery at a maximum of 100W 20V/5A. It can be for charging a high-consumption laptop or just a compact smartphone, with the same cable and a PD power adapter, through the programable smart auto-detection. (Note: Charging speed may be dependent on the host device's charging capability.)
• Through this USB4 cable, your device can connect with an 8K crystal-clear Ultra HD display or dual 4K displays. Please be aware, your USB-C device requires to support USB4, Thunderbolt 4/3, or DisplayPort Alternate Mode (DP Alt Mode).
• USB4 specification is compatible with Mac OS devices (2019 Mac Pro, 2017 iMac, 2016 MacBook Pro, 2018 MacBook Air, 2020 Mac mini and later models), Windows Thunderbolt 4/3 Laptop & PCs, Thunderbolt Docking Stations, and more.
Specs
Colour
Black
Cable Length
0.8M
Materials
• 30AWG Tinned Copper Conductors
• TPE Cable Jacket
Upstream
USB-C Male
Downstream
USB-C Male
Input
USB-C PD Max. 100W/ 20V5A (from PD Charger)
Output
USB-C PD Max. 100W/ 20V5A
Cable Length of Attached Cable
N/A
Packaging Content
1 x USB-IF Certified USB4 USB-C Cable
1 x User Manual
Shipping cost will be calculated during checkout. International duties & taxes may apply and are not calculated at checkout.
USB4
The USB4 Specification complements and builds upon the existing USB 3.2 and 2.0 architectures, and it has come to the market which you can see at the latest Apple mac devices.
Certified By USB-IF
This cable is built with USB technology which has been certified by USB-IF.
Protocol Tunneling Structure
40Gbps bandwidth will be dynamically allocated over the protocol tunneling structure, which helps optimize the performance for displaying, loading/storing and charging simultaneously.
Thunderbolt-Speed Data Sync
40Gbps, easy for you to copy nearly 15 hours of HD video or 25,000 HD images within a minute.
8K Ultra High-Definition Supported
Simply connect with a USB4 or DP Alt Mode USB-C display.
Unparalleled Visuals
Enjoy the 8K ultra HD videos on an amazing wide TV or works with multiple displays.
Full-Speed Charging The Upstream Device
USB-C Power Delivery supported up to 100W.
Quality Materials
Make this cable reliable.
Does my USB cable support fast charging?
If you have a mobile device with a USB-C port, this device likely can be charged faster. Your USB-C port may move as much as 100W of power over USB Power Delivery.
While the attached cable of your mobile device is for connecting with a standard port (USB-A, a rectangle looking), there are other fast charging specifications - Quick Charge or 5A SuperCharge. Moreover, some cables support up to 5V2.4A which is also faster than the basic 5V1A.
If your cable is supporting these specifications, it probably mentions in the features. Please be aware of the charging specifications before you connecting the cable to a power adapter.
Does a USB4 cable support fast charging?
You perhaps have realized that both a classic USB cable and a USB-C cable could be applied to USB 3.0 specifications that achieve USB SuperSpeed 5Gbps data transmission and bus-powered feature, but most USB4 cables on the market are only USB-C compatible. It is because USB4 has adopted the latest USB technology that helps with fast charging and more, however, fast charging on USB 3.0 depends on the cable materials and the function-controlling chipset which not all USB 3.0 cables would be compatible.
If your cable is supporting these specifications, it probably mentions in the features. Please be aware of the charging specifications before you connecting the cable to a power adapter.
What does a "full-featured" cable mean?
Universal Serial Bus is a standard that was created as a means to make connectors more universal and transparent. USB-C is a specific shape of a USB connector and was designed to take that universality a step further by being the one connector for almost anything including data, power/charging, video, and audio. A full-featured cable or a Thunderbolt 3/4 cable can realize all these features.
Please be aware that not all USB-C cables support all the features abovementioned but maybe just one of them. It depends on the design of cable materials and chipset and you will not see the difference among the cables with different features from its USB-C connector.
If your cable is supporting these specifications, it probably mentions in the features.