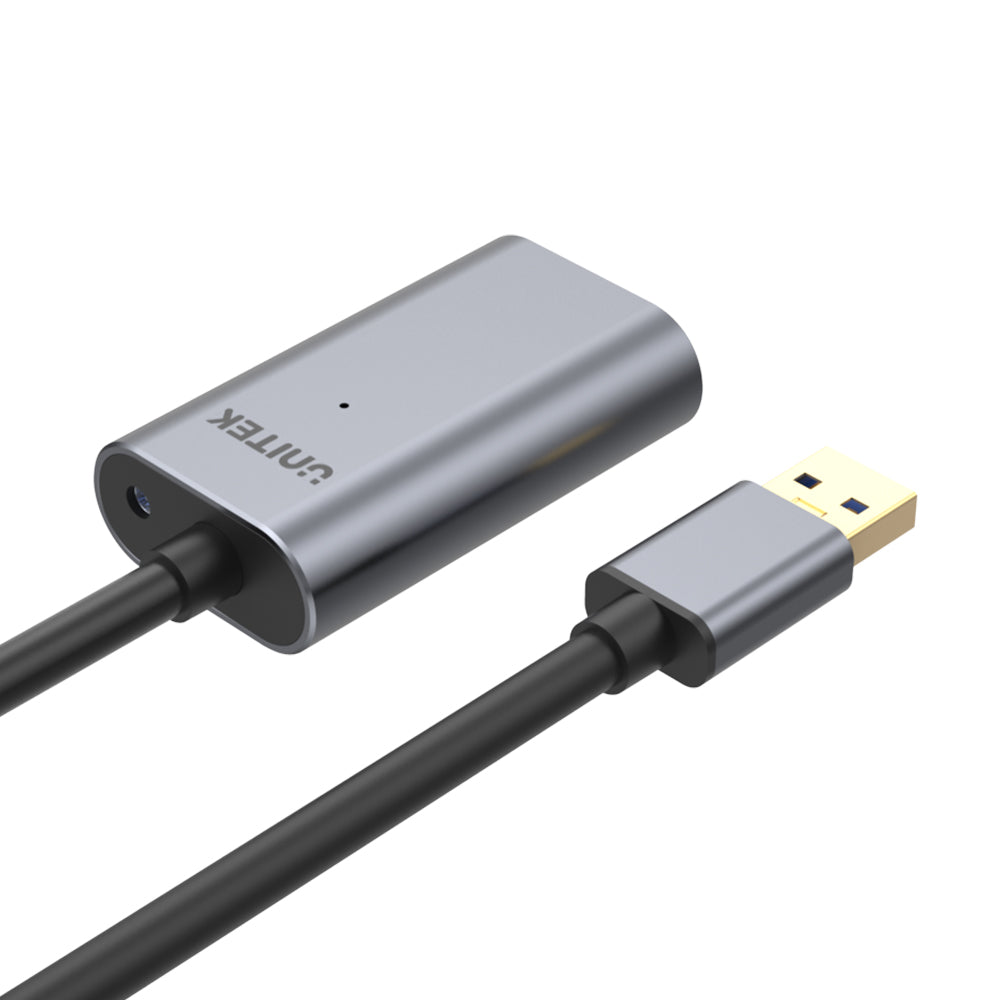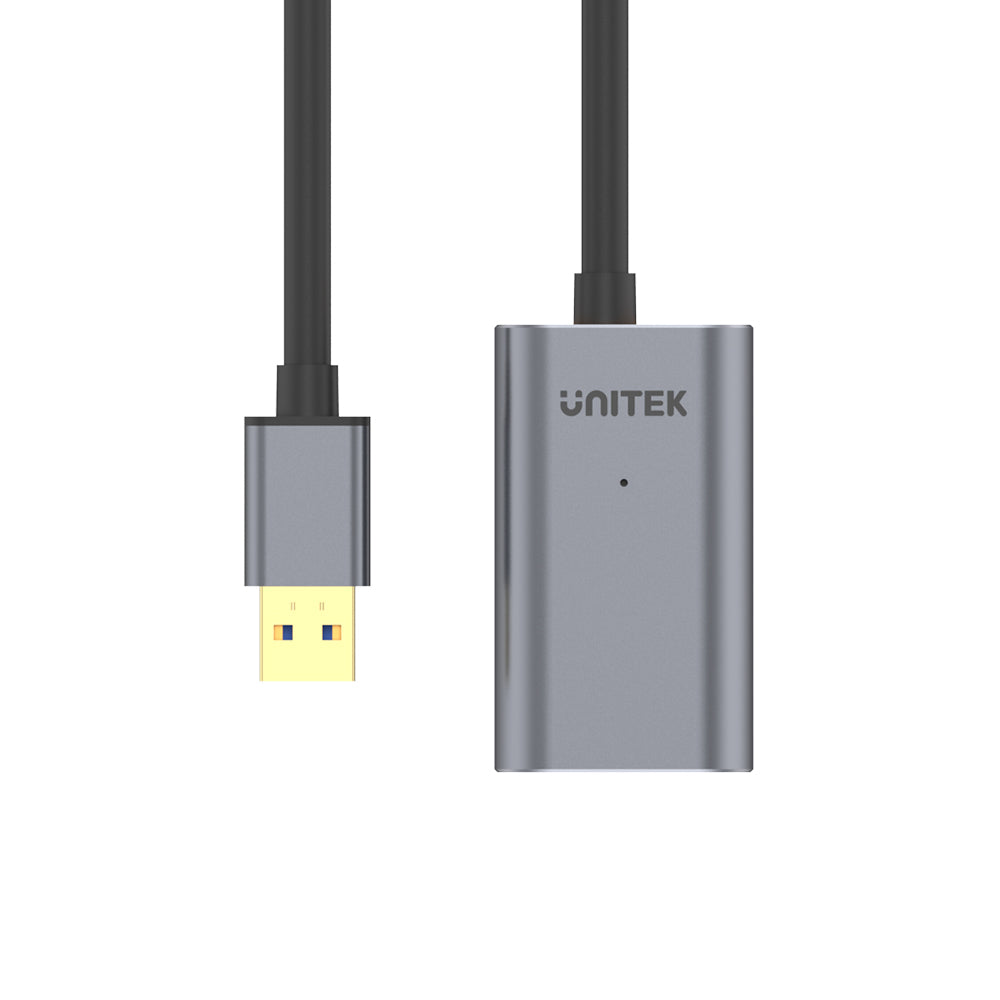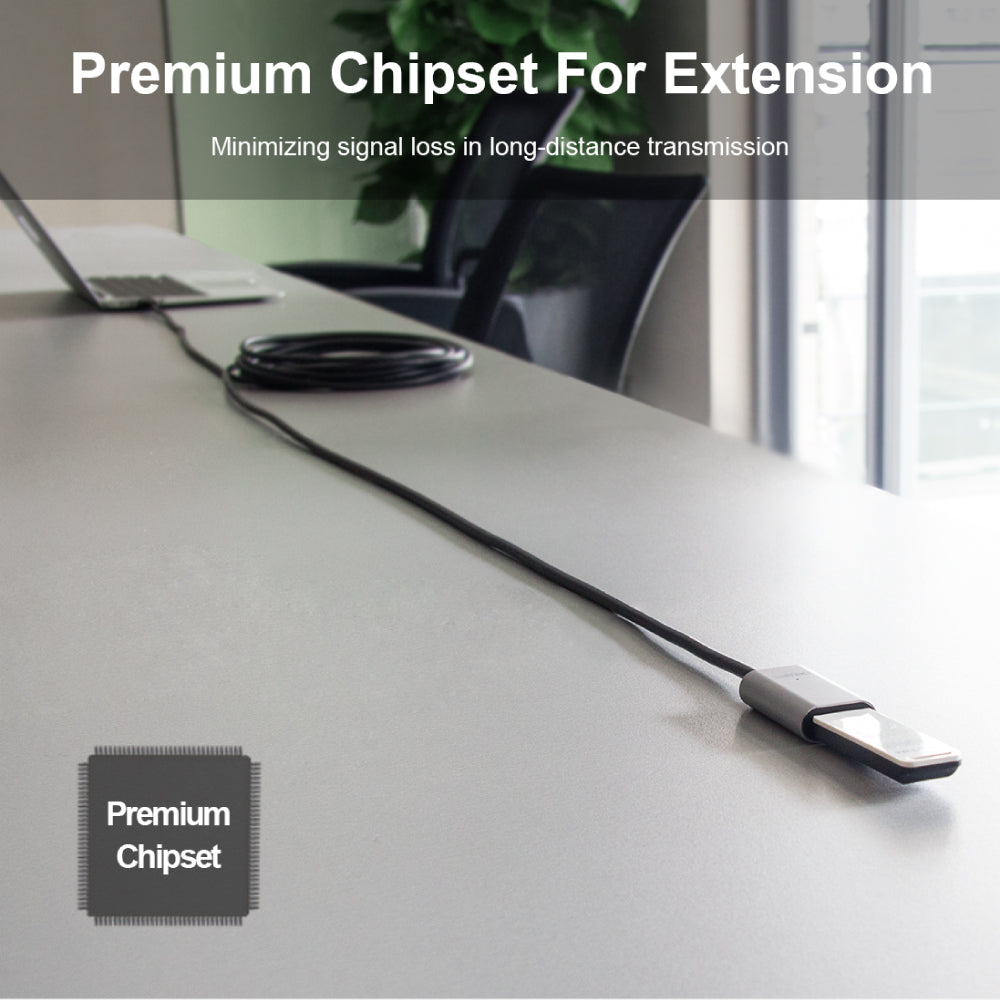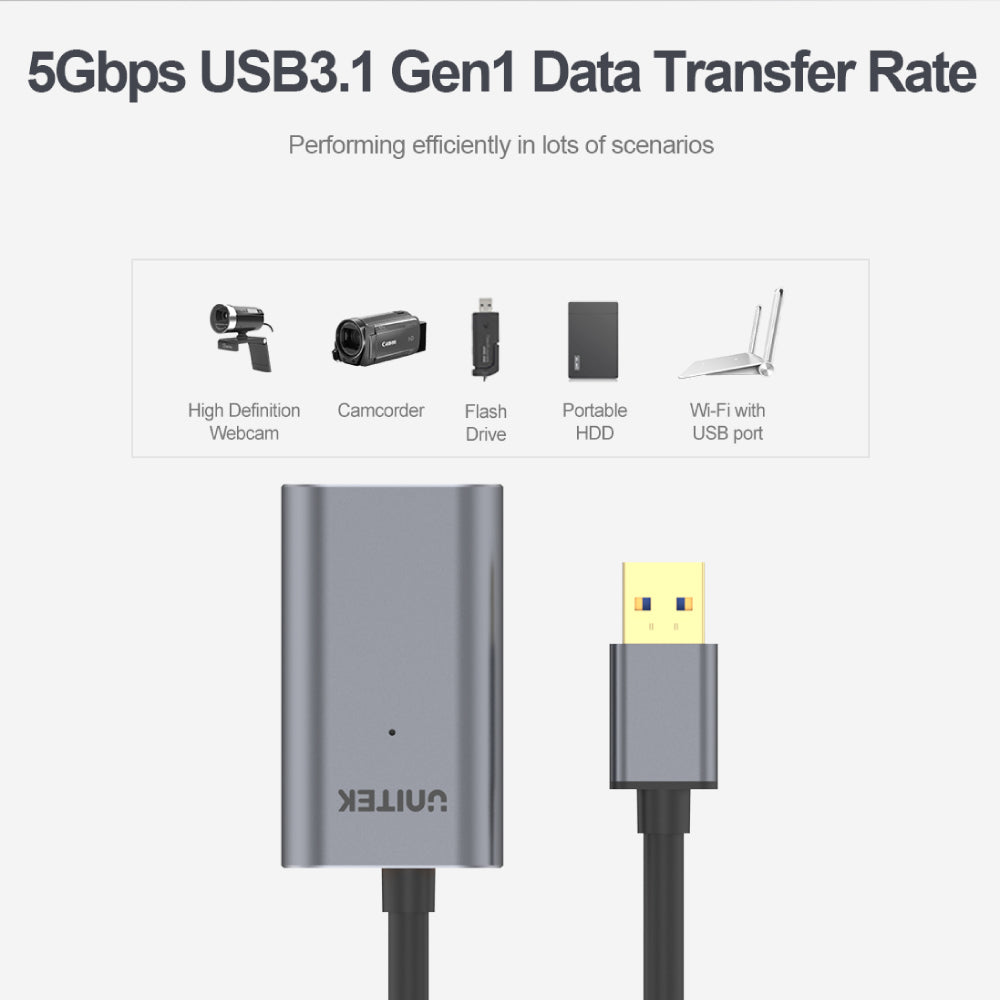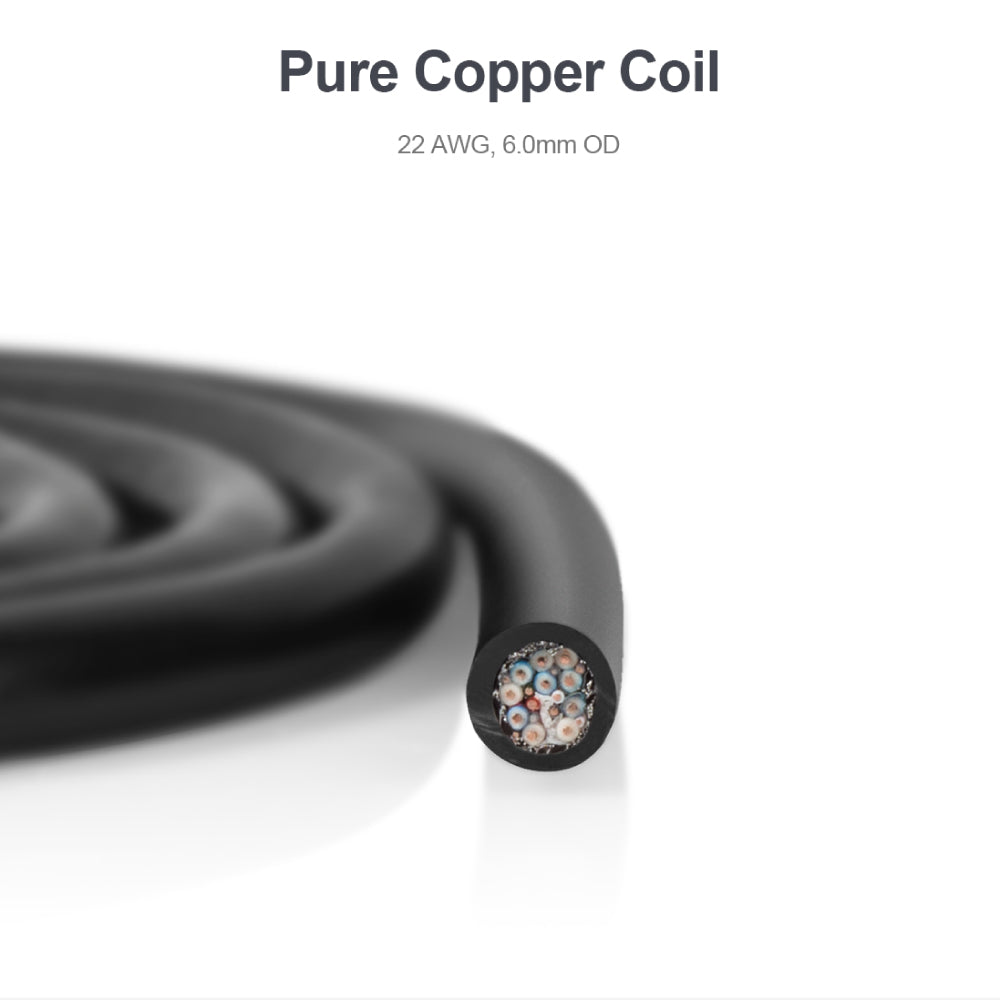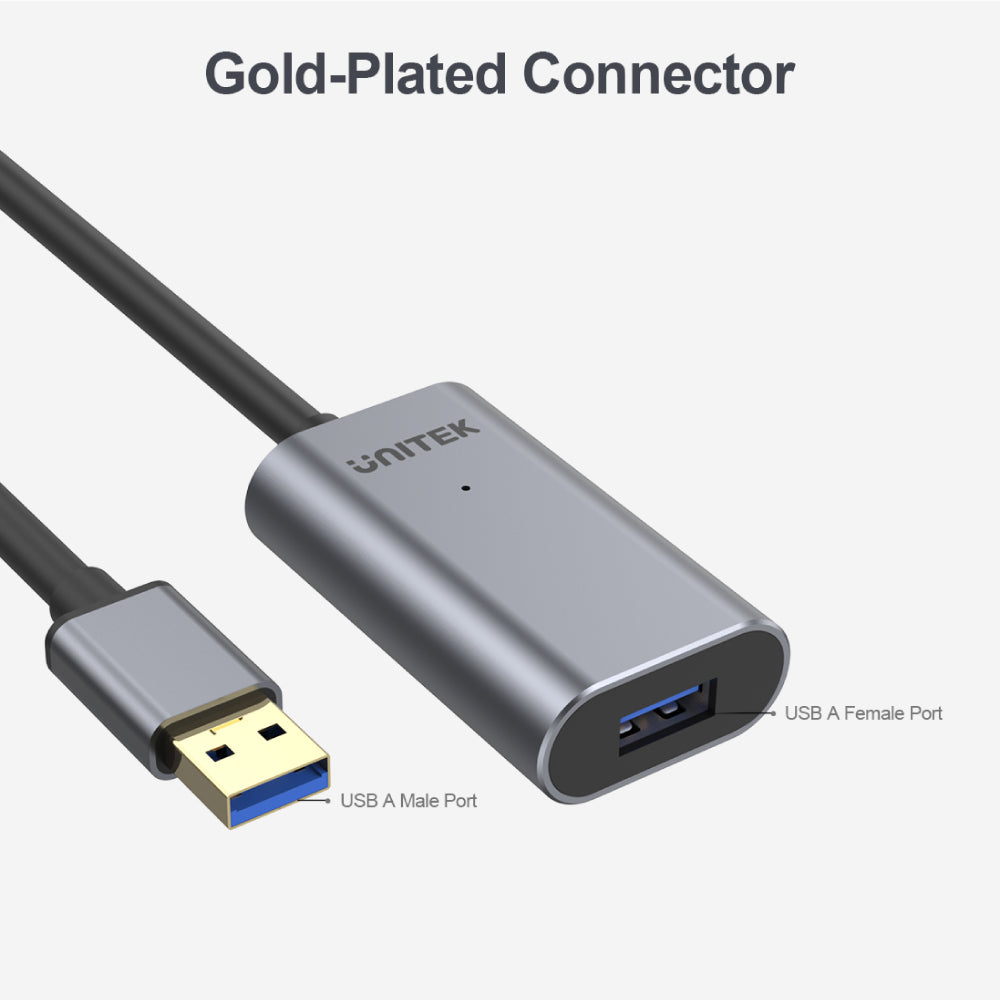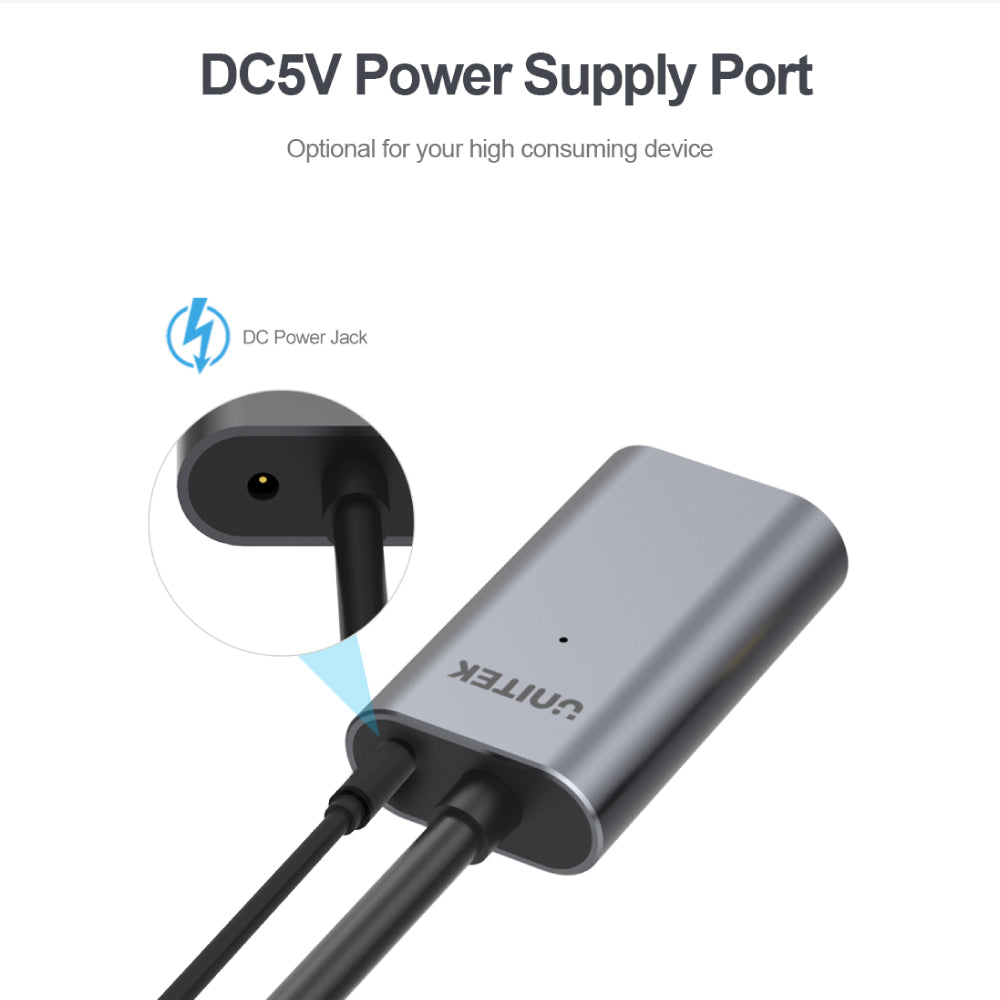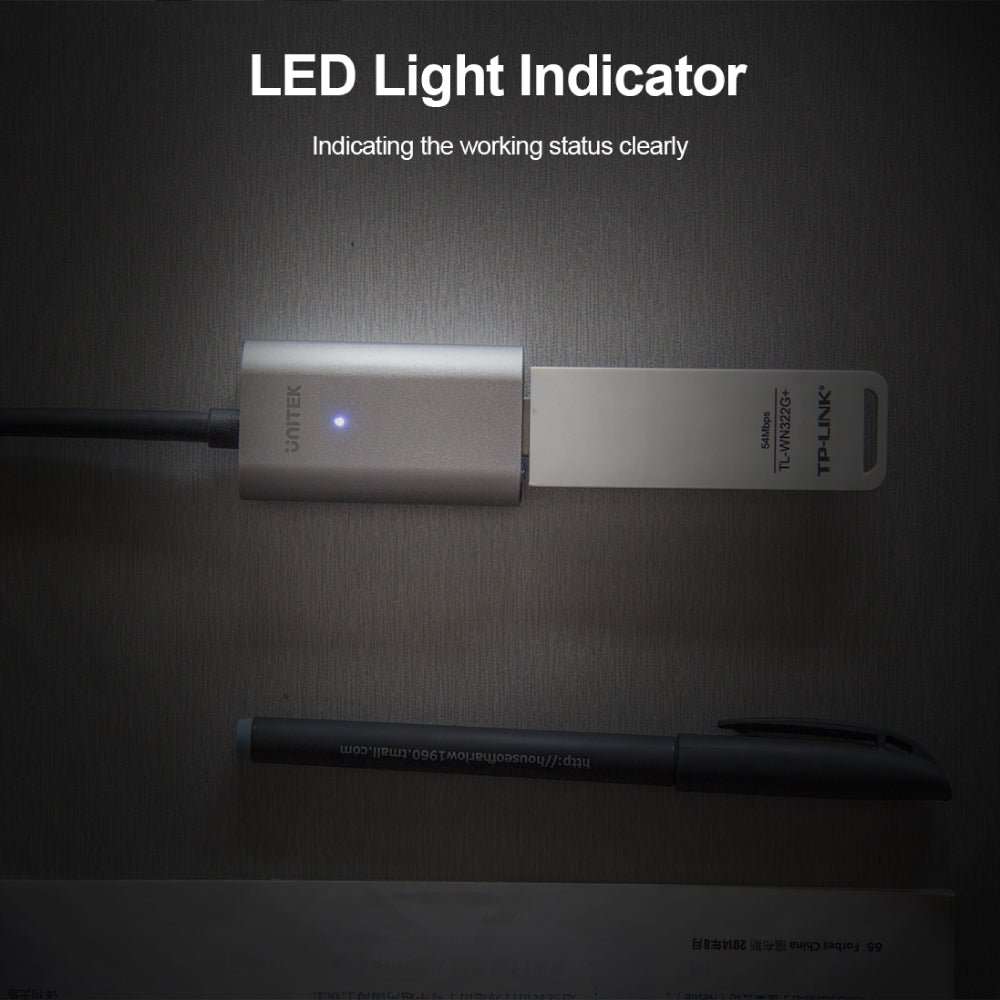 USB 3.0 Extension Cable up to 10M
Color: Gray
Features:
Design with aluminium housing, stronger and durable.
Built-in USB3.0 extension chipset for extending the transmission distance.
With USB3.0 specification, data transfer speed up to 5Gbps. Backward compatible with USB2.0/1.1.
Gold-plated connector, effectively stabilises the transmission signal.
With premium USB cable.
With a DC jack, it used to connect the external power supply to enhance the performance of the extension cable.
Plug and play, no need to install the driver.
Specifications:
Product Dimension: 57mm x 33mm x 15mm
Upstream: 1 x USB3.0 Type-A Male
Downstream: 1 x USB3.0 Type-A Female
OD: 6.0mm
DC Size: 3.5*1.35 mm
Package Contents:
1 x USB 3.0 Extension Cable
1 x User Manual
Packaging: UNITEK Gift Box
Shipping cost will be calculated during checkout. International duties & taxes may apply and are not calculated at checkout.
What is the power port of my extension cable use for?
Universal Serial Bus is a standard that was created as a means to make connectors more universal and transparent, it was originally intended to connect desktop computers to peripherals such as printers, mice, keyboards, and storage devices in a typically short distance. Most USB cables will reach a maximum cable length within 5 meters, while the cable with higher specifications comes shorter.
When a signal travels down a copper wire, it loses some of its strength due to the conductivity of copper itself. The amount of signal loss, referred to as attenuation, is measured in decibels (dB) in terms of distance.
An active extension cable includes circuitry, usually at the receiving end, that regenerates the signal and enables data to be transmitted over longer distances. An external power port-equipped active extension cable will be helpful for you to ensure that the signal booster has adequate power to handle the extended distance, especially connecting with a high-consumption peripheral such as external storage.