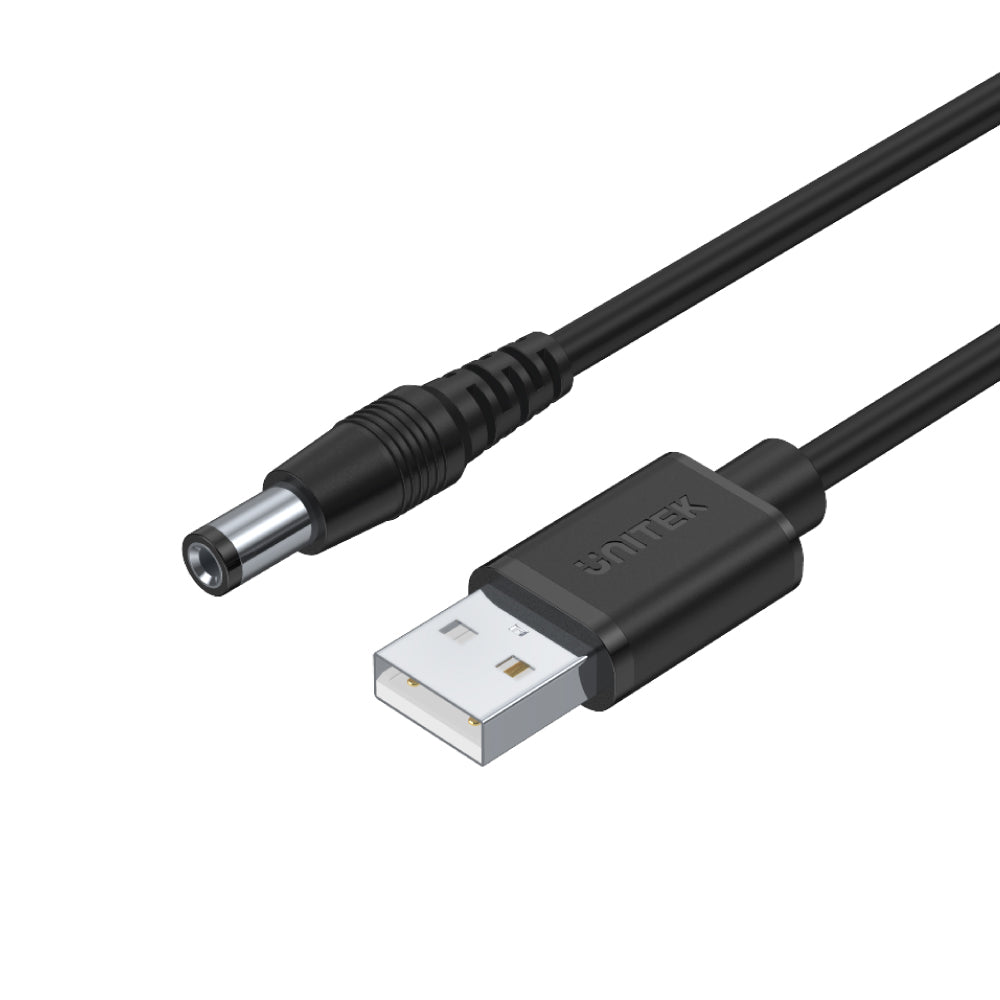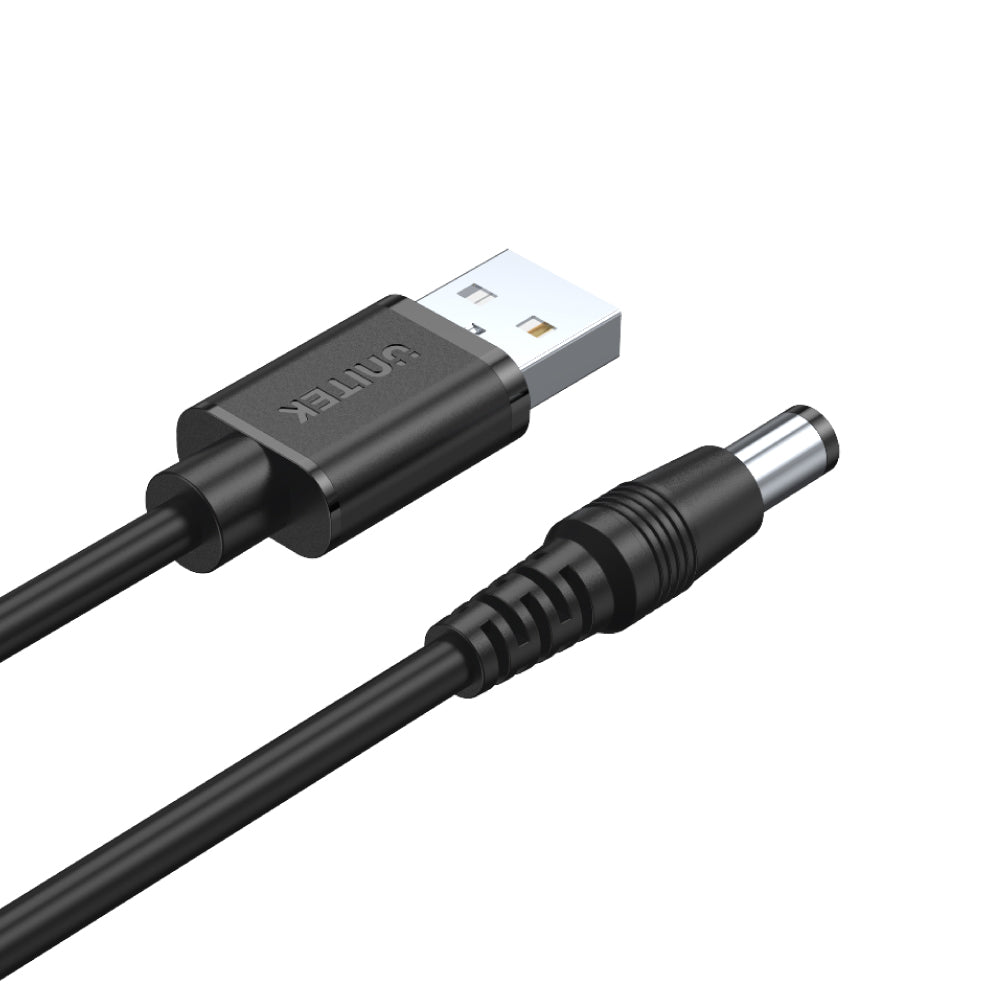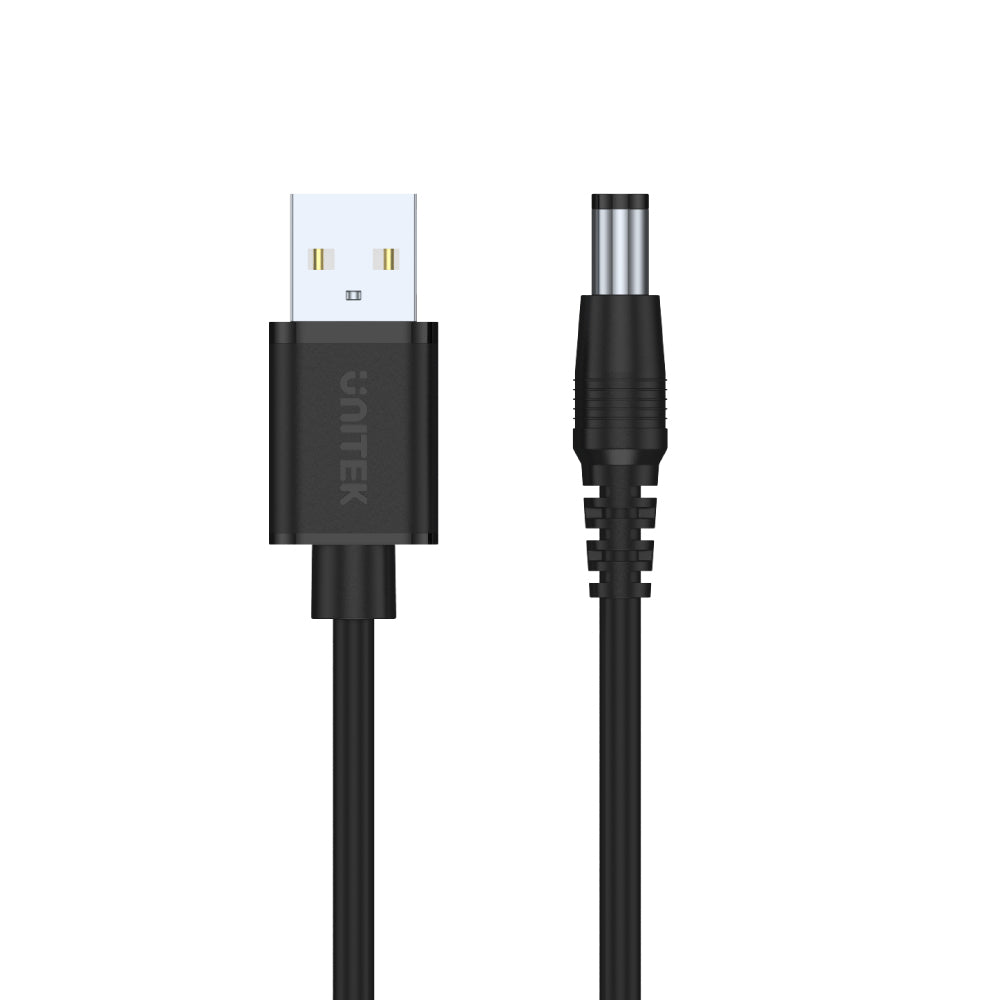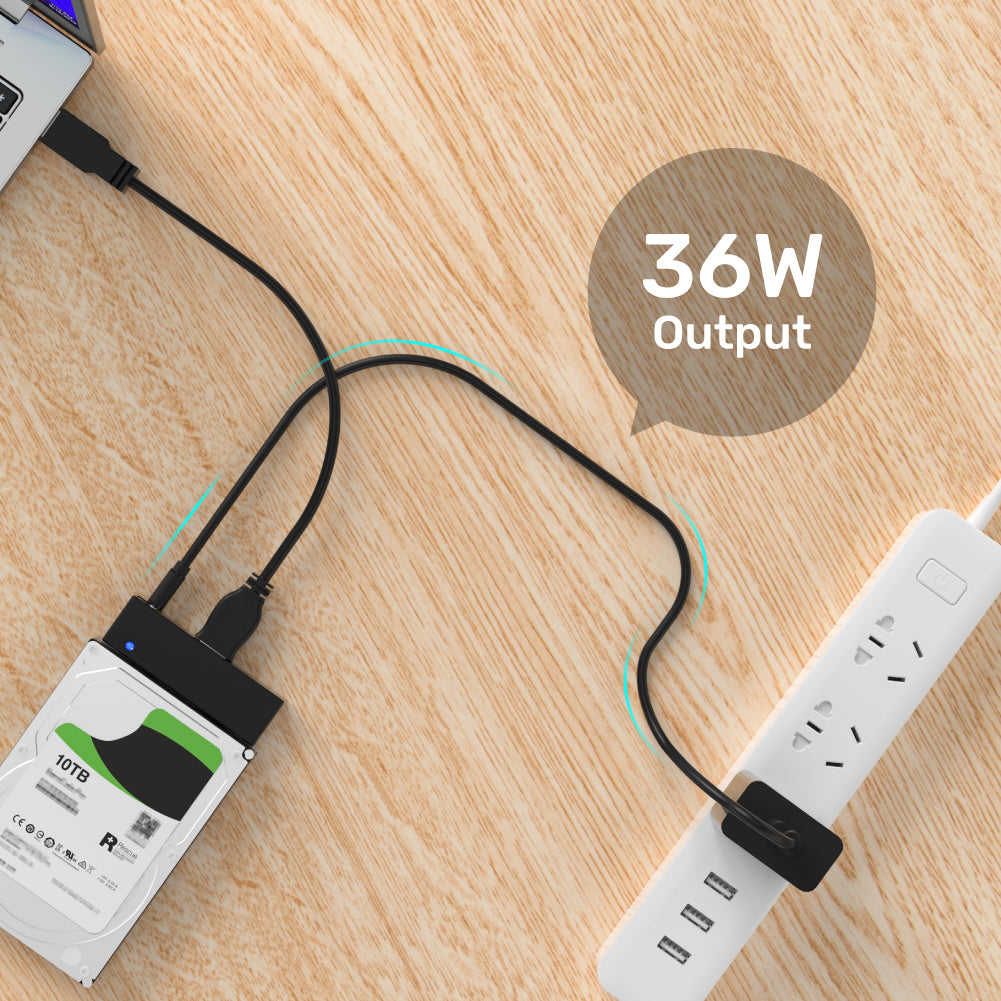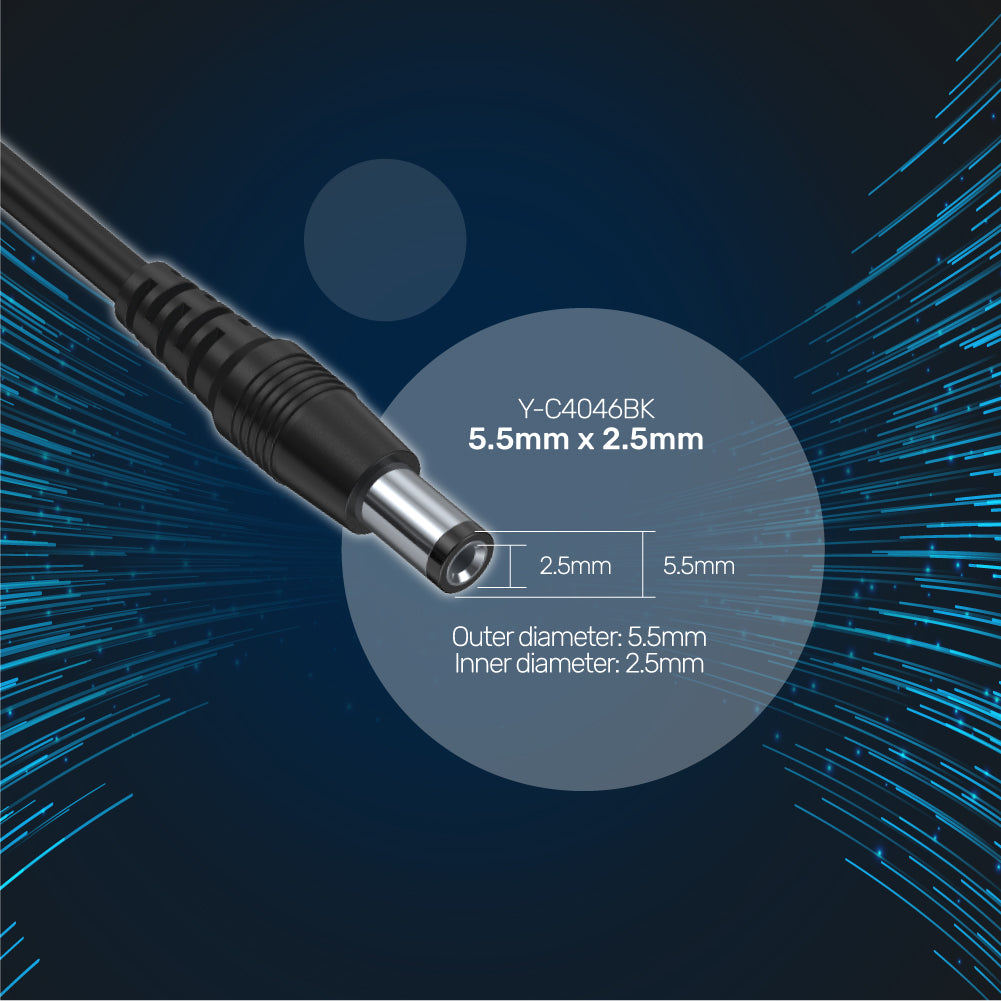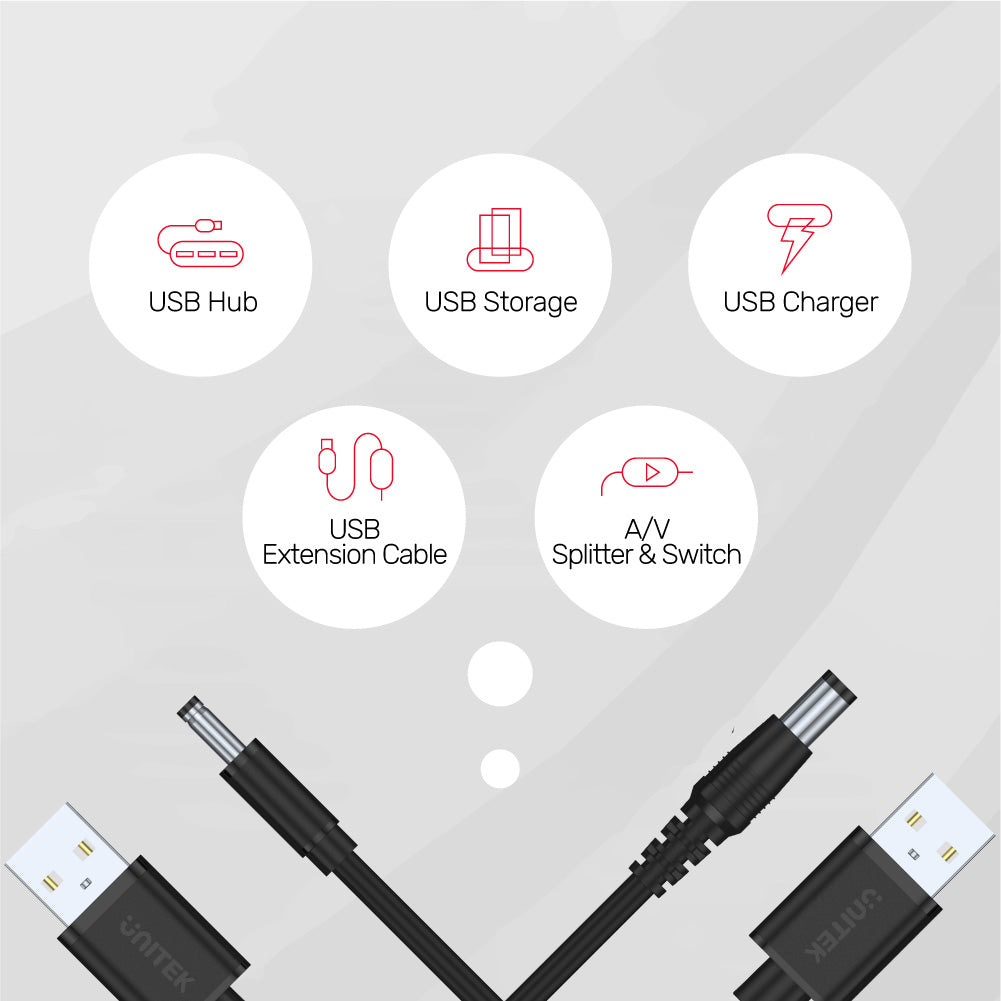 USB to DC 5.5 Power Cord
Product Overview:
DC5.5
36W total power output
This USB power cord can be used with a power adapter that is 12V-3A, 9V-4A, 5V-7A, and connect with a DC 5.5mm port (5.5mm x 2.5mm).
Details
Product Features:
• A solution of power cord for the USB power adapter with 36W total power output.
• Compatible with DC5.5 (inside diameter 2.5mm or 2.1mm) downstream devices.
• Support 12V-3A, 9V-4A, 5V-7A power input.
• Made with 20AWG bare copper conductors to provide stable performance.
Specs
Colour
Black
Cable Length
1.5M
Materials
• 20AWG Bare Copper Conductors
• Nickel-Plated Connectors
• PVC Cable Jacket
• Strain-Relief Collar
Upstream
USB-A
Downstream
DC 5.5
Input
5V7A/ 9V4A/ 12V3A
Output
Total 36W
Packaging Content
1 x USB to DC 5.5 Power Cord
Note
Please be aware of the specification of your DC port before purchase. It can be 5.5x2.5mm or 3.5x1.35mm, and also others.
Shipping cost will be calculated during checkout. International duties & taxes may apply and are not calculated at checkout.
USB Power Cord
Connect with your USB charger and the device.
Safe & Reliable Power Supply
Support up to total 36W power output.
DC 5.5
A common DC jack standard for general products.
Applicable On Different USB Peripherals
Fulfill the power requirements.
Quality Materials
Offers you excellent performance.
Does my USB cable support fast charging?
If you have a mobile device with a USB-C port, this device likely can be charged faster. Your USB-C port may move as much as 100W of power over USB Power Delivery.
While the attached cable of your mobile device is for connecting with a standard port (USB-A, a rectangle looking), there are other fast charging specifications - Quick Charge or 5A SuperCharge. Moreover, some cables support up to 5V2.4A which is also faster than the basic 5V1A.
If your cable is supporting these specifications, it probably mentions in the features. Please be aware of the charging specifications before you connecting the cable to a power adapter.