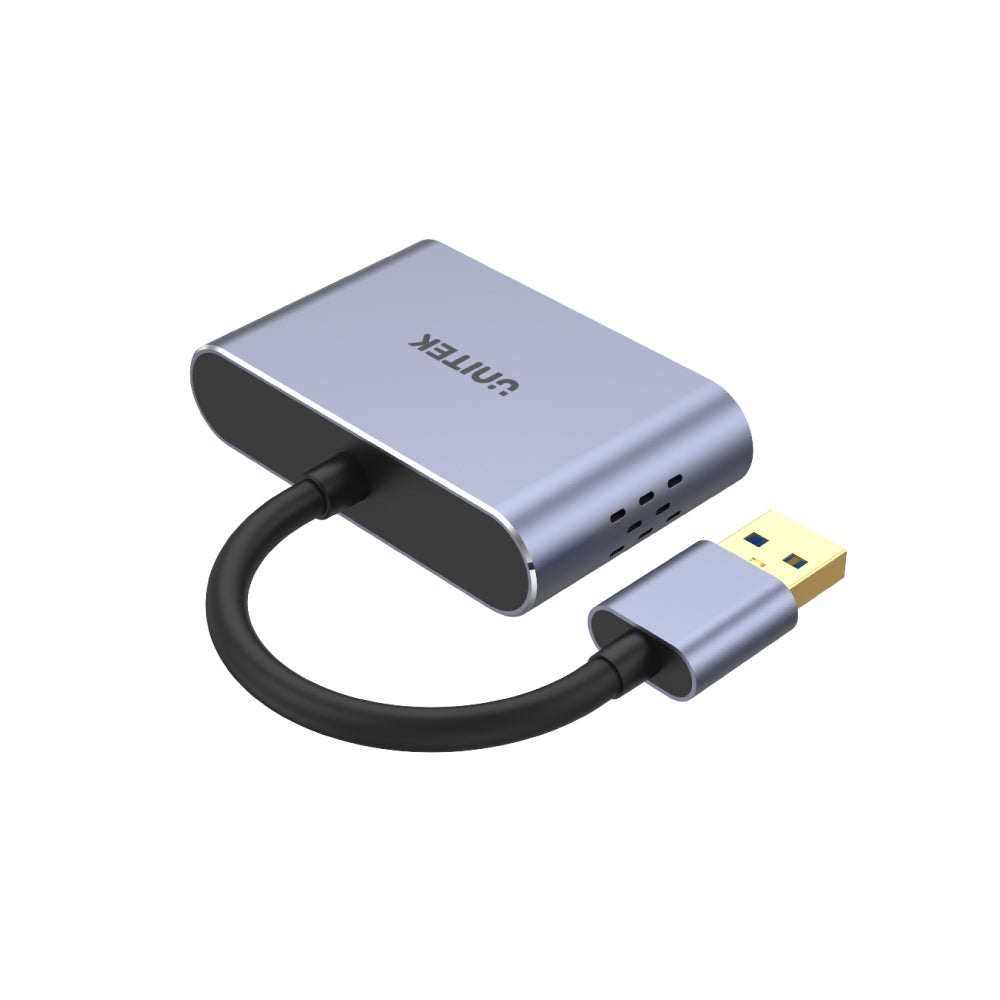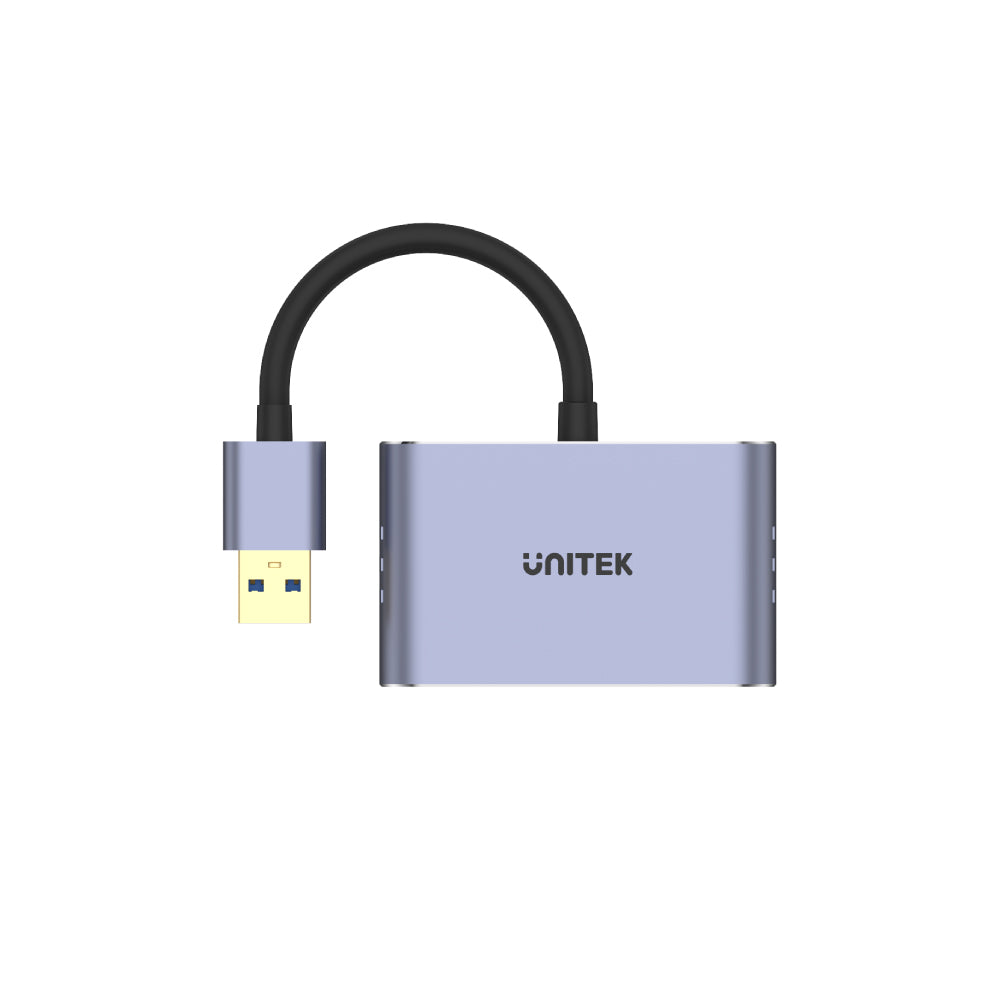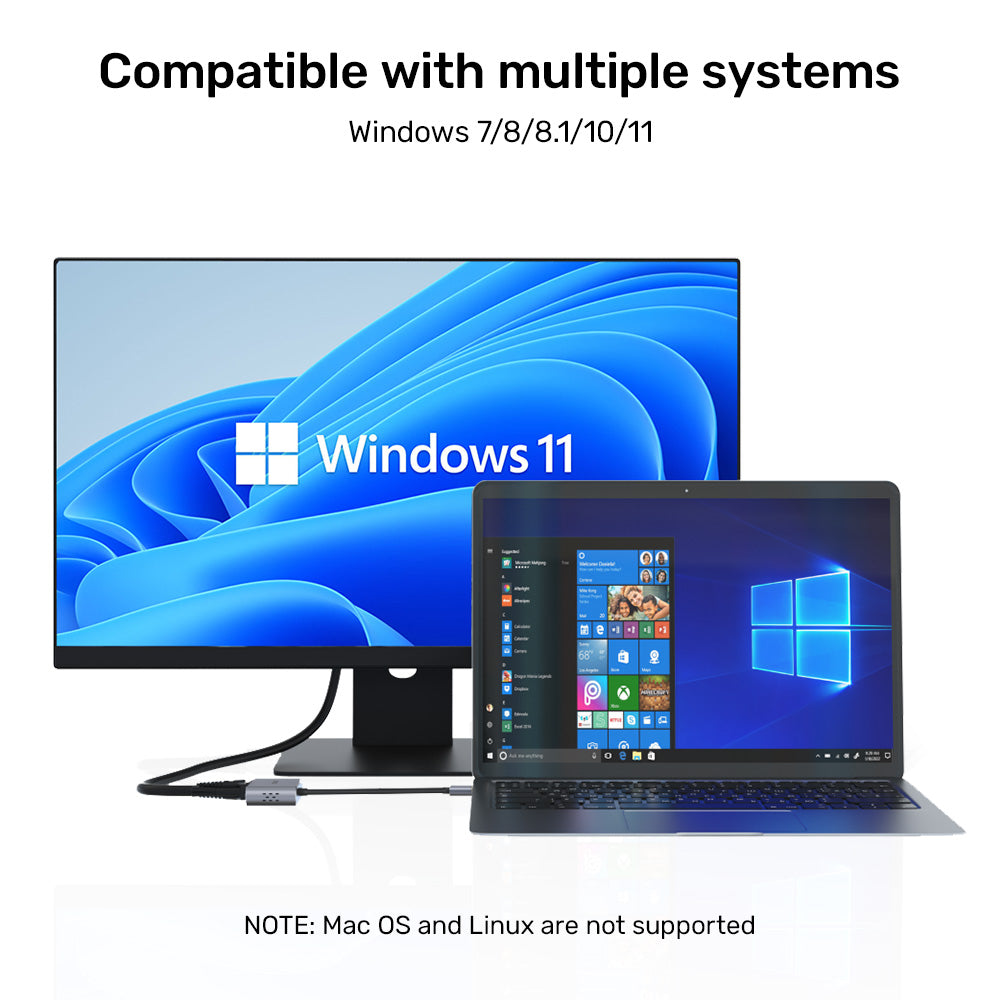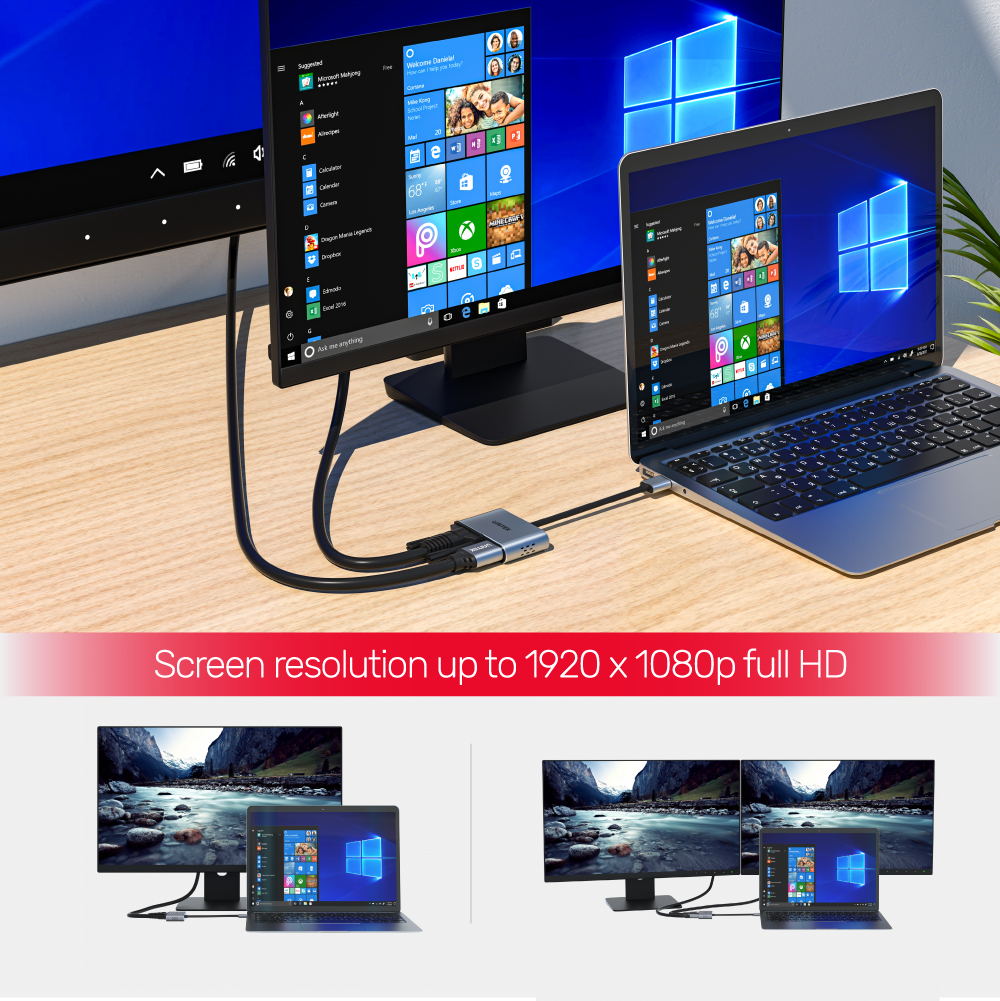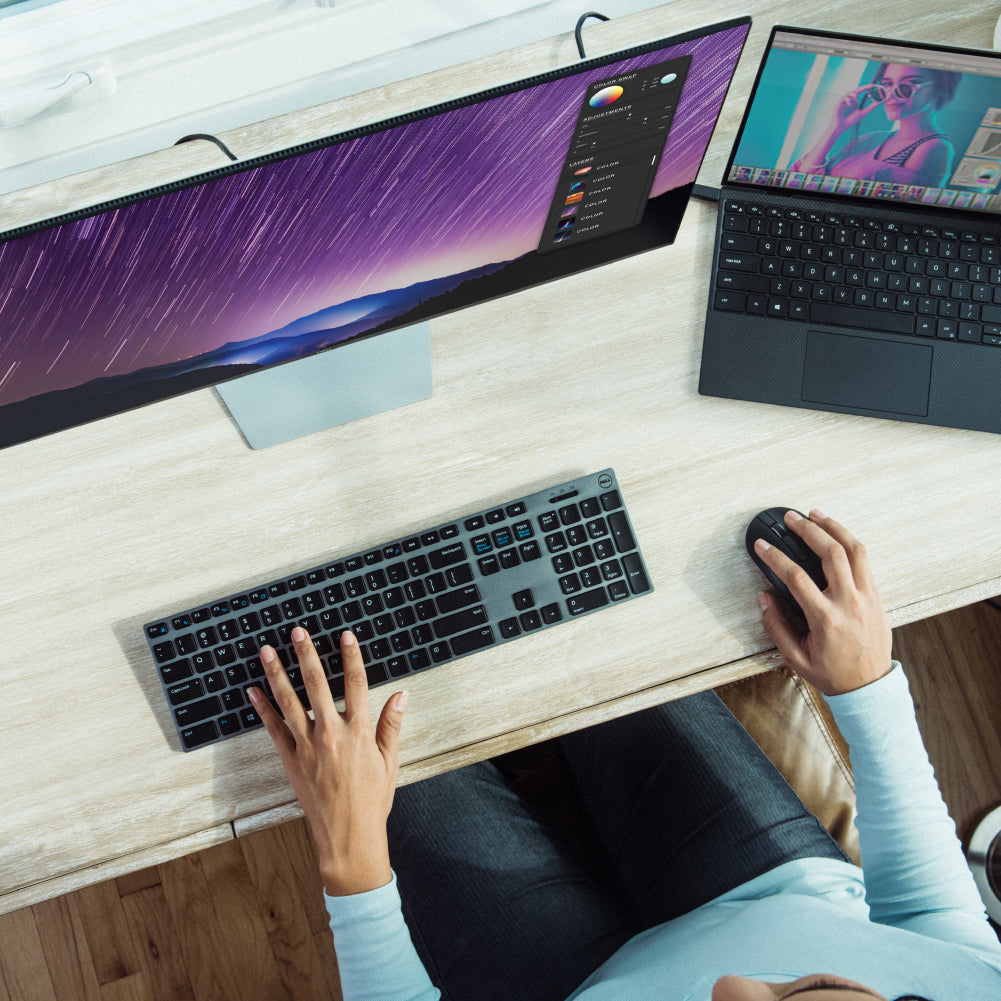 USB 3.0 to HDMI and VGA Adapter
Convert the video signal from Windows devices (with USB-A 3.0 interface) via data to the display devices at full HD viewing experience on HDTV and monitor. This adapter helps connect with dual monitor simultaneously.

Products Features
Covert the video signal from Windows devices (with USB-A 3.0 interface) to the display devices.
Full HD viewing experience on HDTV and monitor up to 1920 x 1080. Support connecting with dual monitor simultaneously.
Meet the 60Hz playback requirements of full HD movies or streaming.
Aluminium-alloy housing for durability and heat dissipation.
Driver installation is required and you will be prompted during the first use on the device.
Specification
Color
Space Grey
Dimension
40.5mm x 60.5mm x 10.8mm
Materials
Aluminium-Alloy CNC Housing
Upstream
USB-A
Downstream
1 x HDMI
1 x VGA
Cable Length
15cm
Compatibility
Windows 7/8/8.1/10/11
(NOTE: Mac OS and Linux are not supported)
Shipping cost will be calculated during checkout. International duties & taxes may apply and are not calculated at checkout.
Screen resolution up to 1920 x 1080P full HD
Maximize Productivity Via Dual External Display
Premium Material
This is made of the premium material with gold-plated connector & ports, CNC Aluminium-Alloy Housing.
Does audio work?
Only HDMI port could transmit audio and video, VGA interface could only transfer video. Please use a separate cable from computer/laptop headphone port if you are using the VGA.
How to completely step up a Mirror/Extend mode to the external monitor using this cable/adapter, any tips for Windows users?
To set up completely, you have to adjust setting in 'Screen' and 'Audio'.
To set screen:
1. Right-click any empty area of your desktop, and then click Screen resolution
2. Click the multiple displays drop-down list, and then select 'Duplicate these displays'.
3. If the display monitor is not listed, click 'Detect'.
To set audio:
1. Open Control Panel
2. Select 'Hardware and Sound' - 'Sound'
3. Under the 'Playback' tab, select the proper device as default device.
4. Click "OK". Justify the volume at the down-right corner if needed.