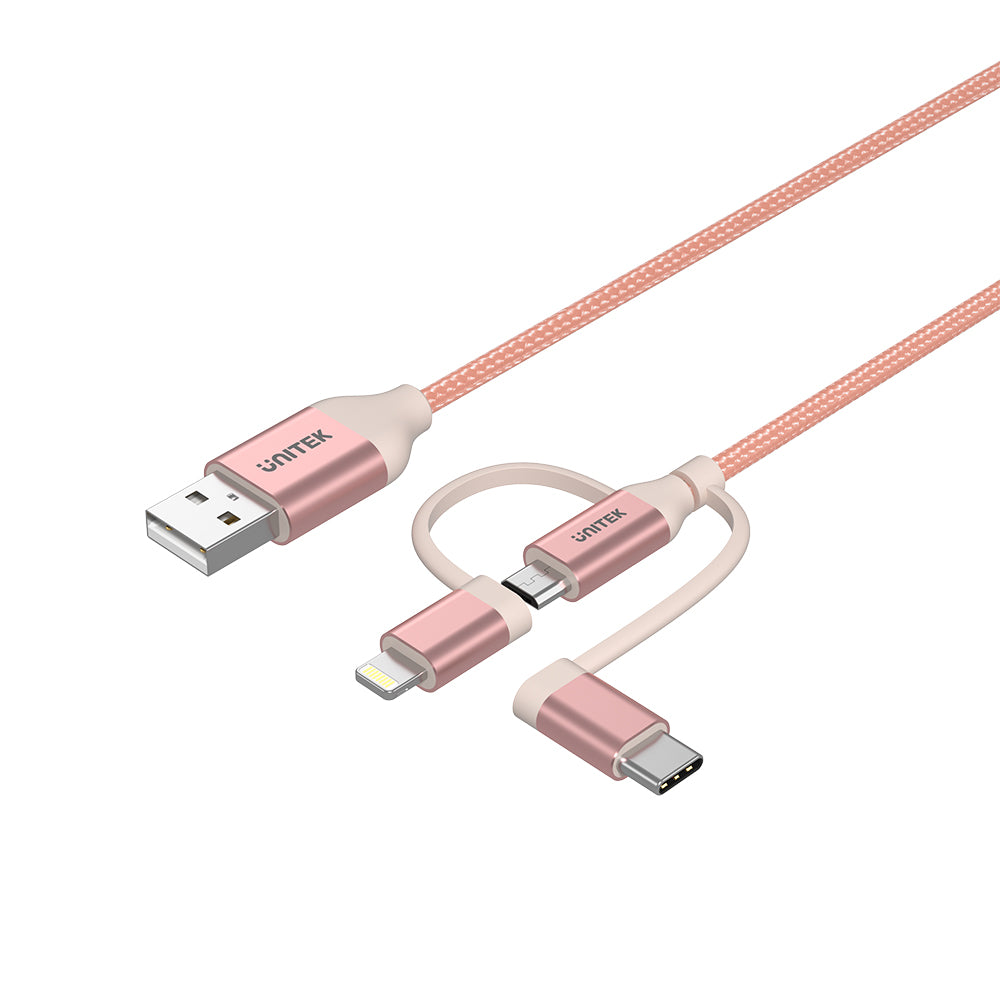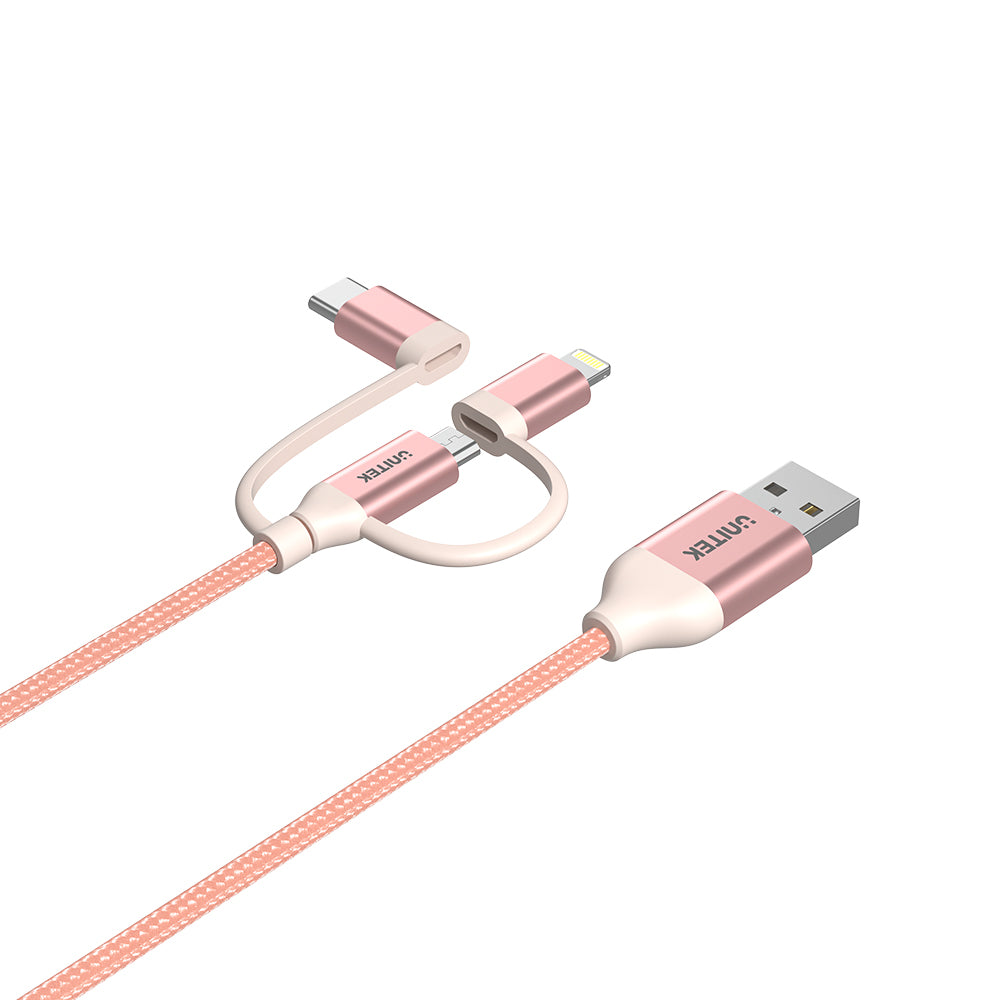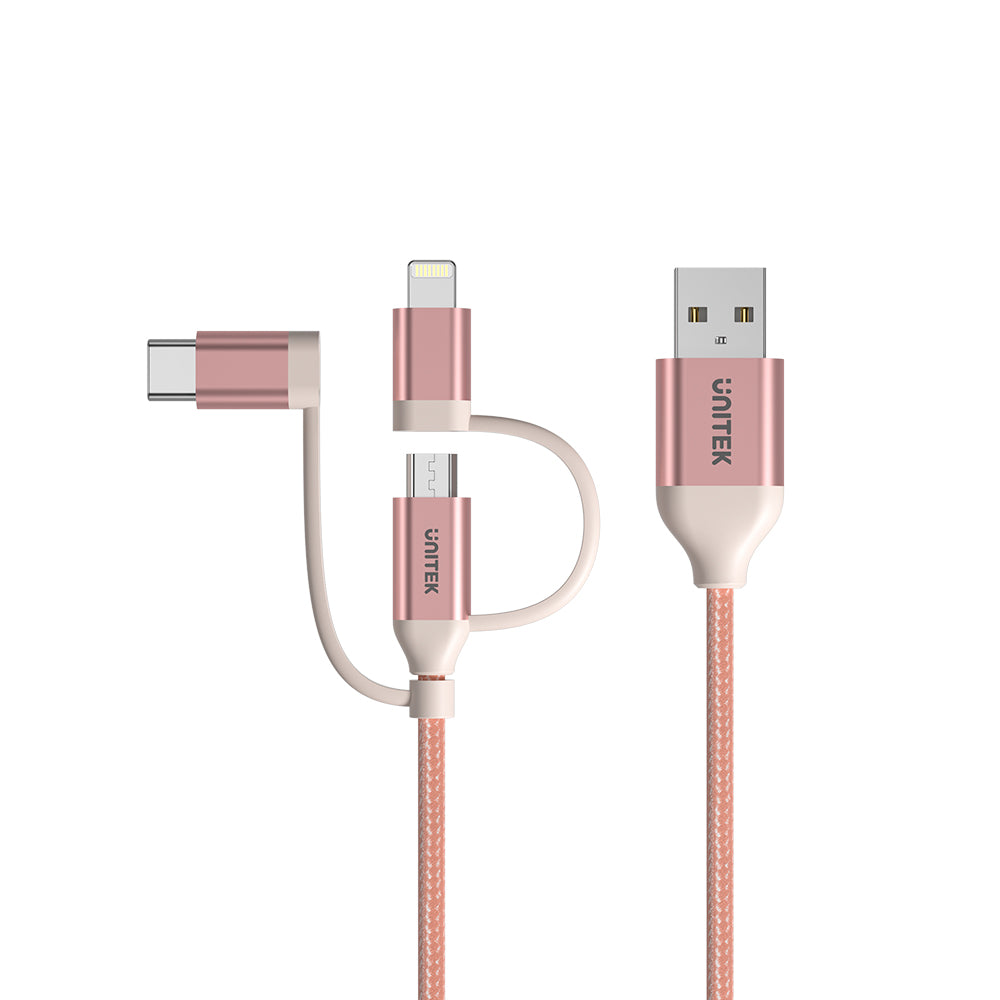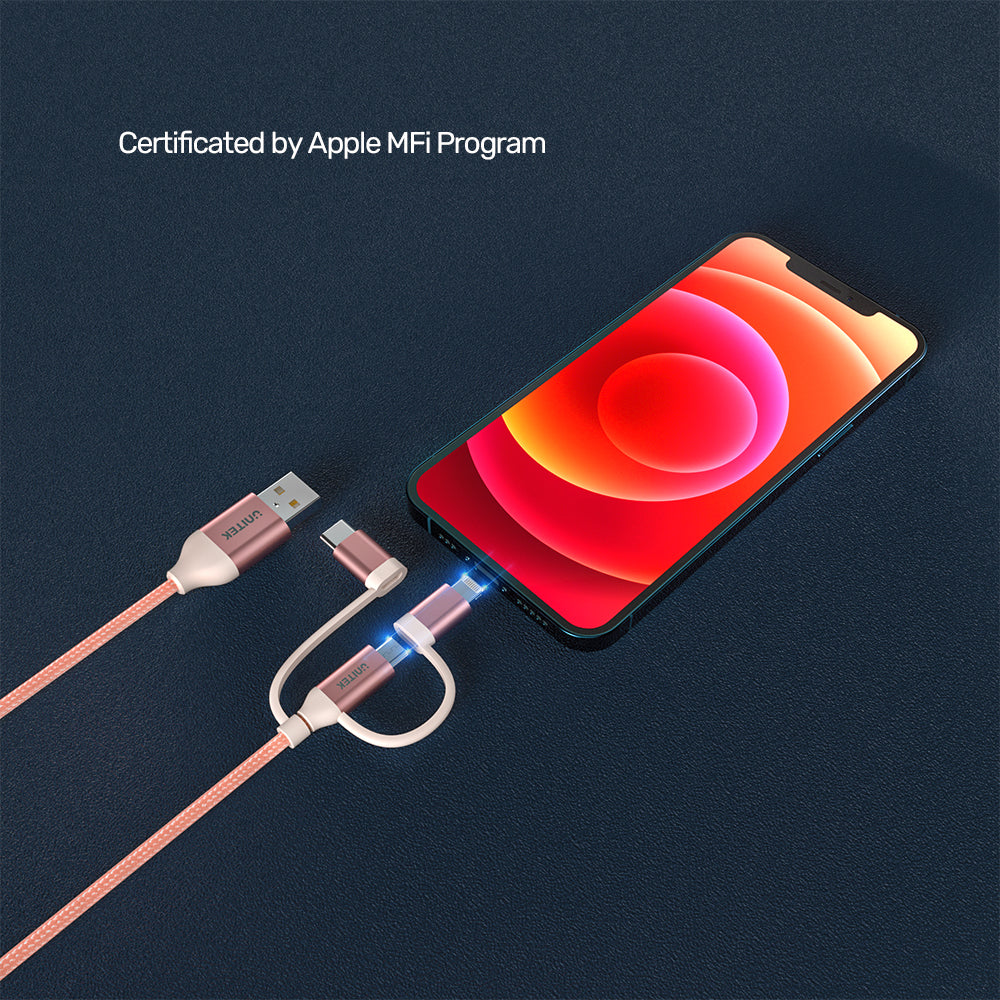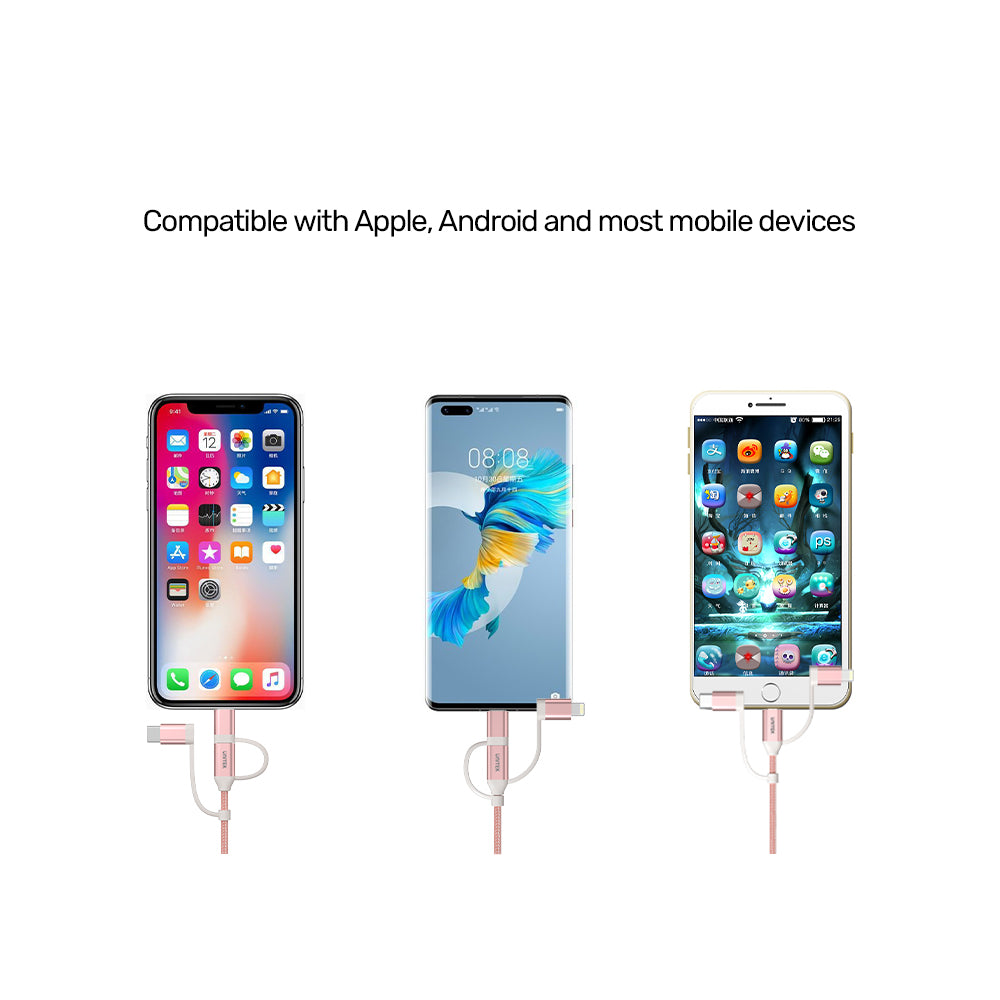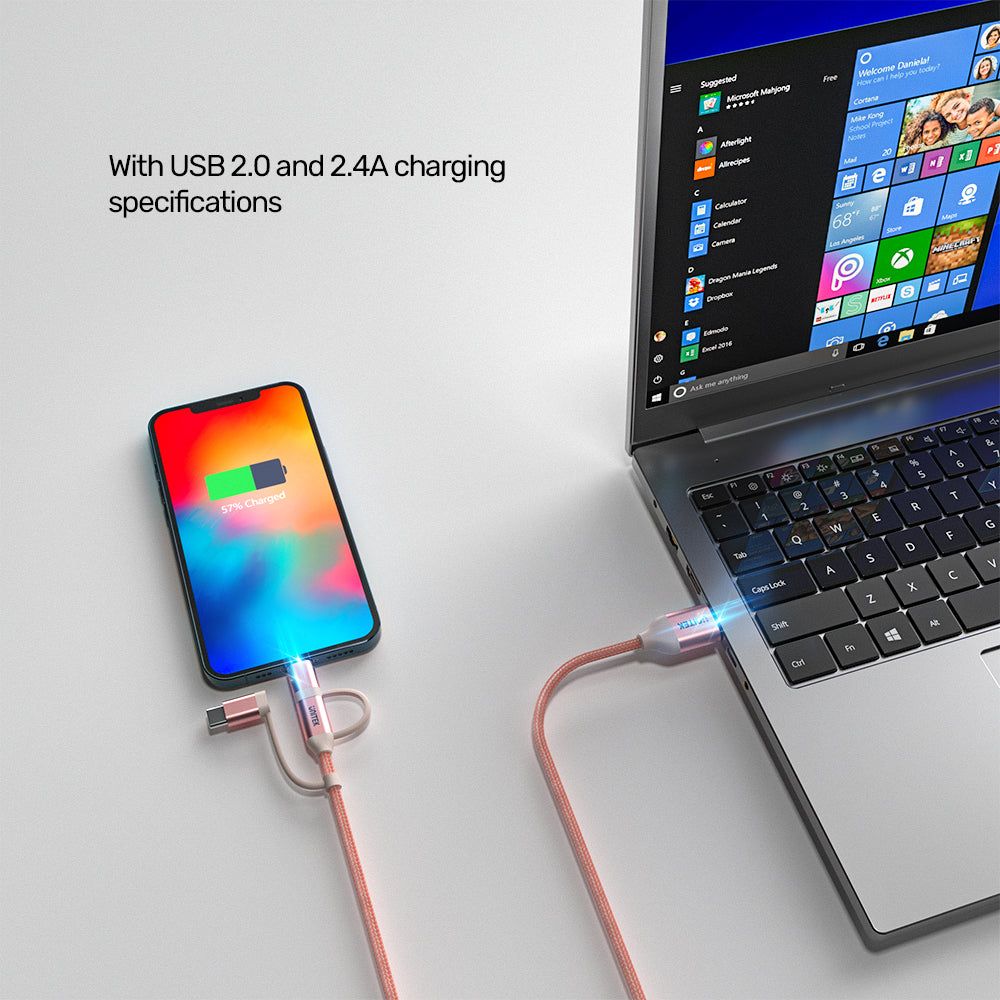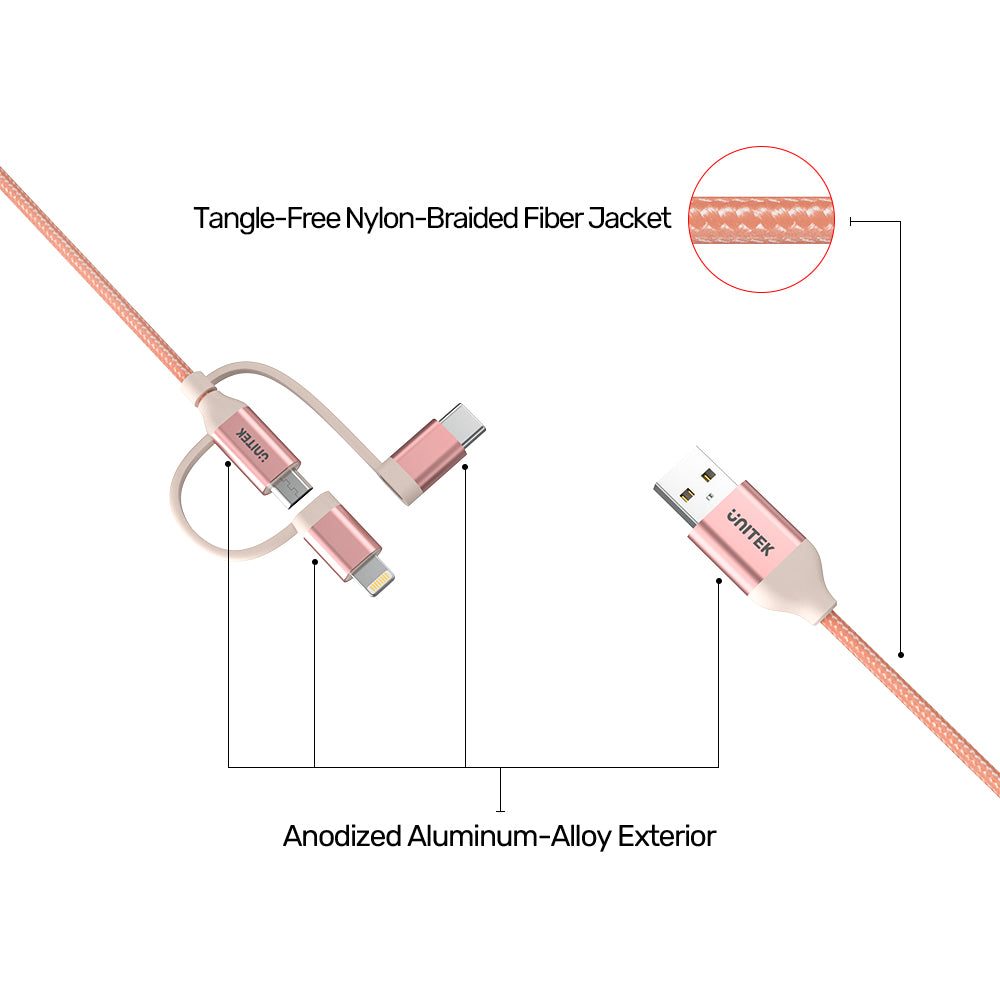 3-in-1 USB 2.0 to Micro USB Multi Charging Cable with USB-C/ Lightning Adapter in Rose Gold
Color: Rose Gold
Cable Length: 1M
Products Features:
An ultra-compact cable.
3-in-1 solution with Micro USB / Lightning and USB-C connector.
Aluminium connector, it looks elegant and exquisite.
The cable is manufactured with high quality copper wires.
Tangle-free, high quality nylon braided coat for greater durability.
With USB2.0 specification, data transfer speed up to 480Mbps.
For sync and charging.
Apple MFi certified.
Package Contents:
1 x 3-in-1 USB 2.0 to Micro USB Multi Charging Cable with USB-C/ Lightning Adapter
Packaging: UNITEK Gift Box
Shipping cost will be calculated during checkout. International duties & taxes may apply and are not calculated at checkout.
Does my charging cable support fast charging?
If you have a mobile device with a USB-C port, this device likely can be charged faster. Your USB-C port may move as much as 100W of power over USB Power Delivery.
While the attached cable of your mobile device is for connecting with a standard port (USB-A, a rectangle looking), there are other fast charging specifications - Quick Charge or 5A SuperCharge. Moreover, some cables support up to 5V2.4A which is also faster than the basic 5V1A.
If your cable is supporting these specifications, it probably mentions in the features. Please be aware of the charging specifications before you connecting the cable to a power adapter.