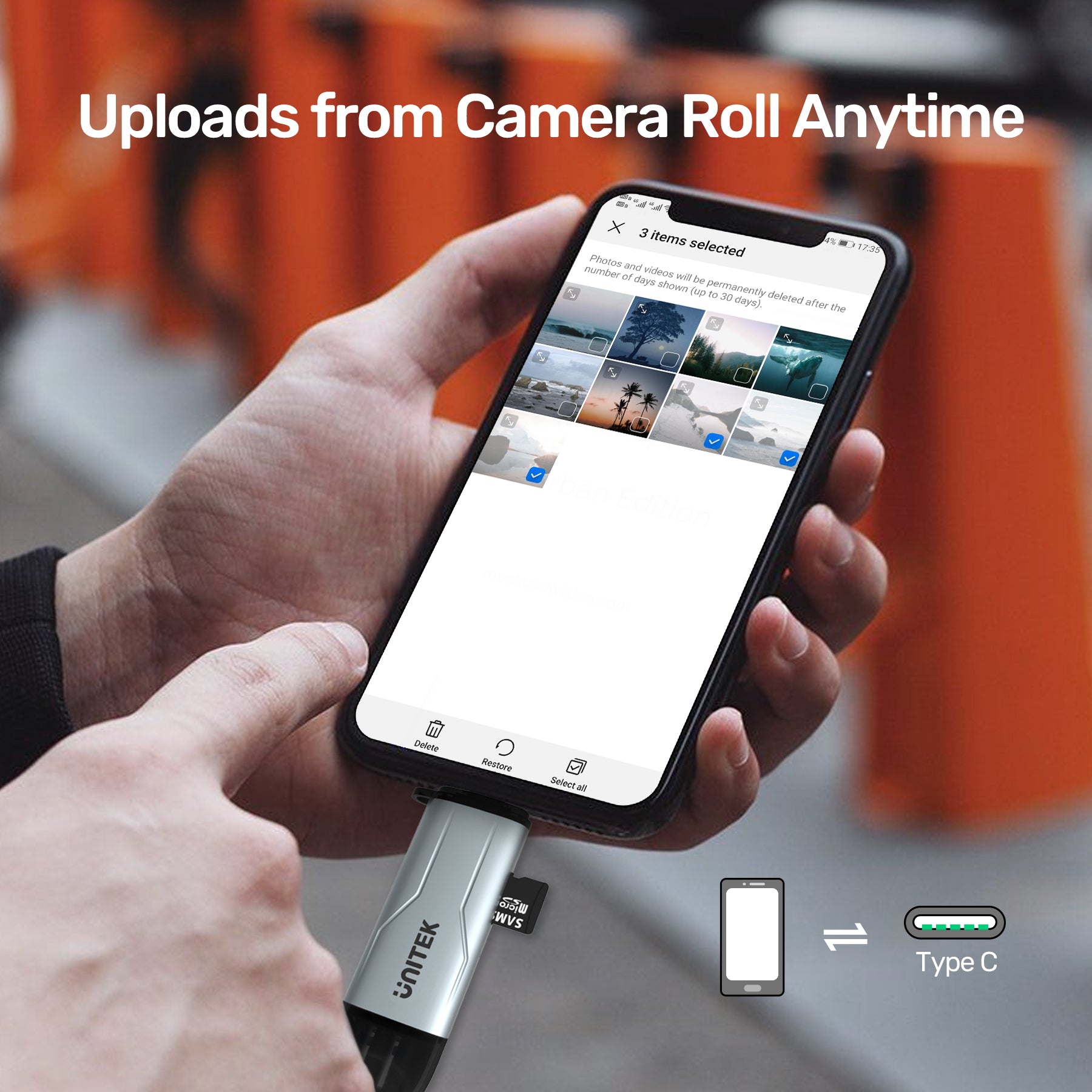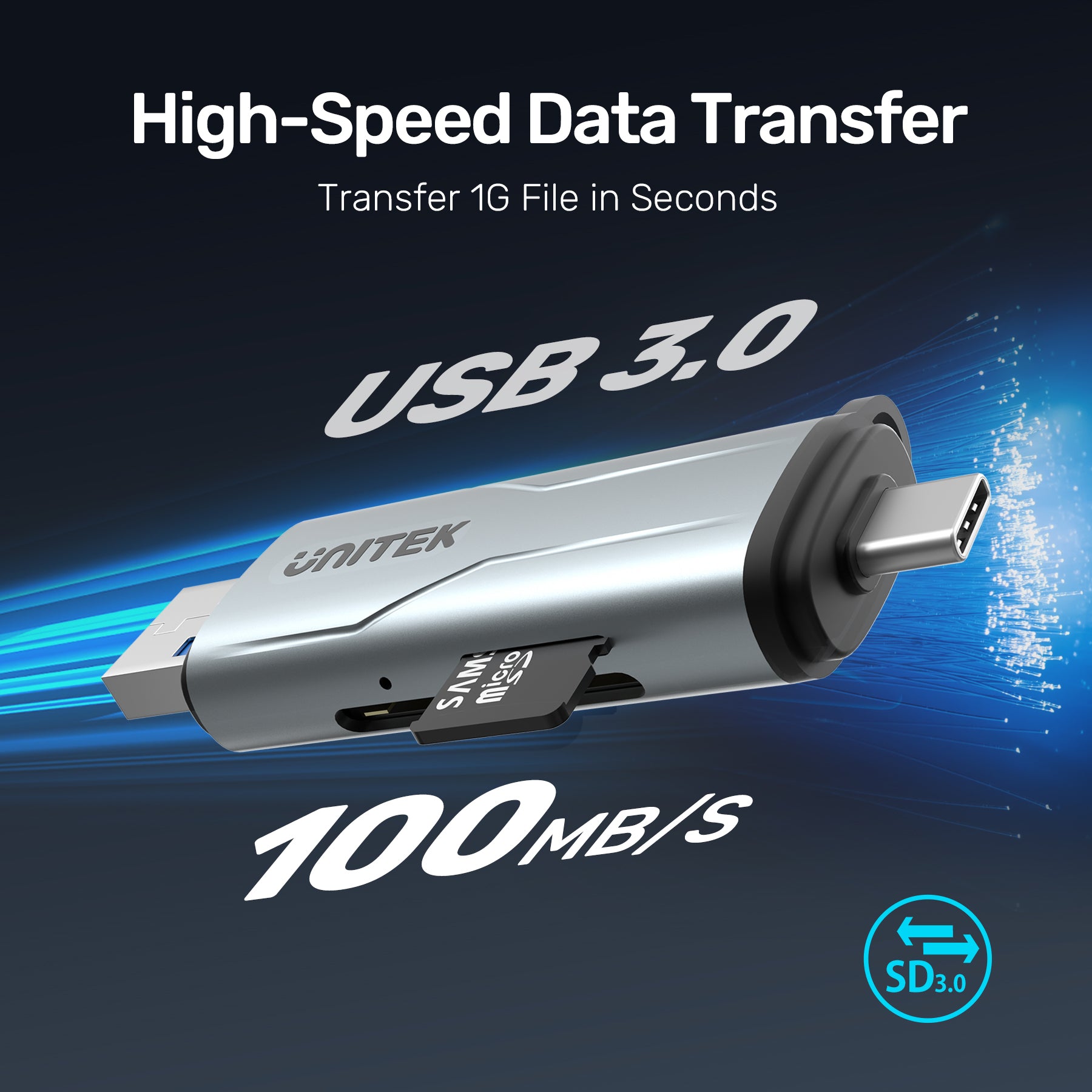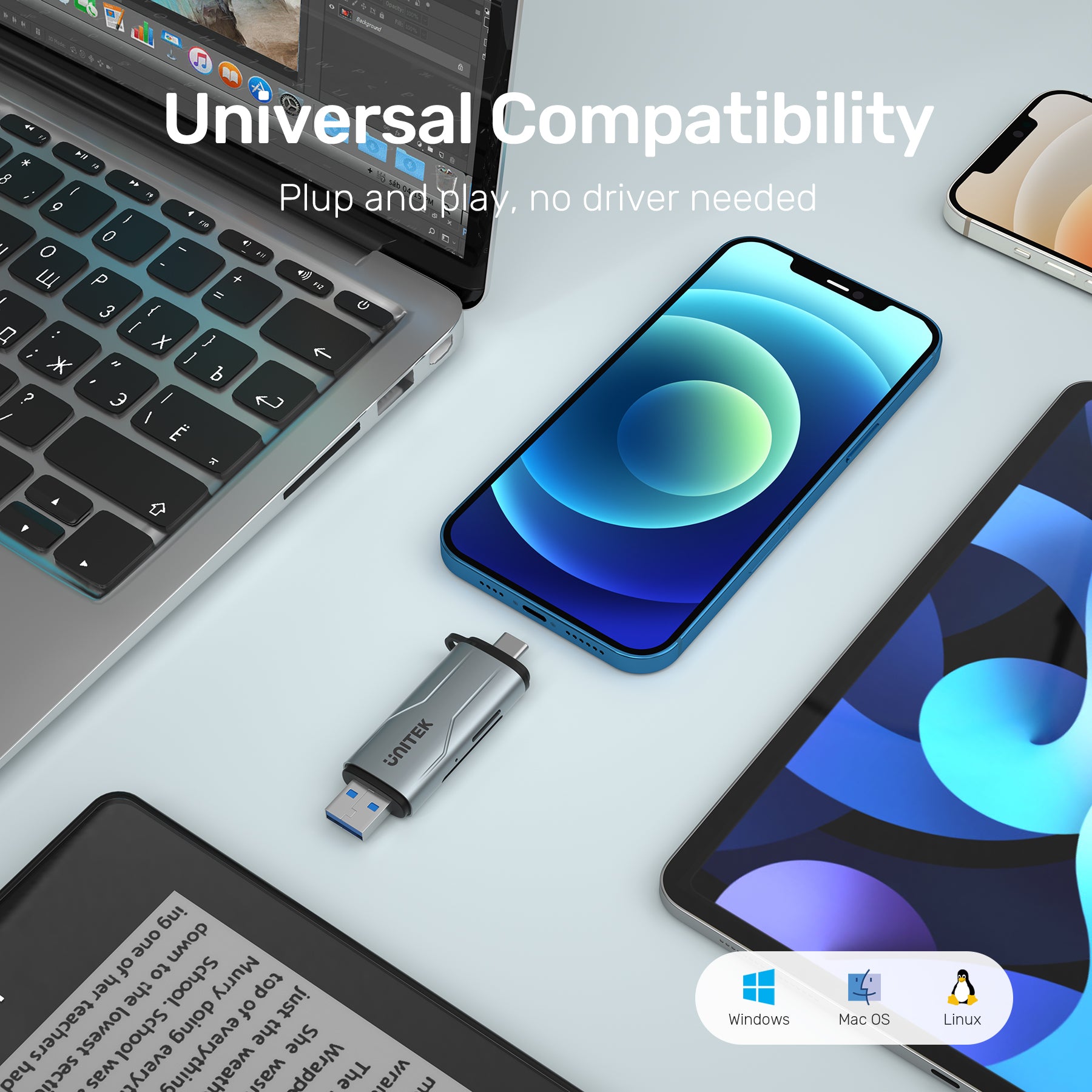 2-in-1 SD 3.0 Card Reader
UNITEK 2-in-1 SD 3.0 Card Reader is made of wear-resistant metal and it's great for carrying around, whether to the office or travel. The aluminium shell facilitates quick heat dissipation and extends the life of product.
Product Features
Fast Transfer Speed:USB C and USB A 5 Gbps card readers are used to read data from memory card and transfer it to OTG enabled computer, tablet or smart phone It supports data transfer speeds of up to 5 Gbps and is compatible with USB 2 0 and USB 1 1 It can transfer a large number of photos and files in seconds, which avoids lengthy transfer time.
Dual Card Simultaneous Access:This card reader supports simultaneous reading of dual cards, avoiding repeated card insertion and removal, speeding up file transfer, making data access more efficient. Compatible with SD / Micro SD / TF / SDHC / SDXC / Micro SDHC / Micro SDXC / MMC cards etc.
Plug and Play:Plug the card reader directly into your Type C / USB A device, and it can be used immediately. No additional software installation is required, and it supports hot plugging as well. Compatible with Android, Mac OS, Chrome OS, Windows 10/ 8.1/ 8/ 7/ XP and Linux systems
Specification
Dimension: 29.0mm x 19.11mm x 9.37mm
Media Type: MicroSD, MicroSDHC, MicroSDXC, SDHC, SD Card
Speed Data: USB A/ USB C 5Gbps
Material: Aluminium Alloy
Color: Space Grey
Shipping cost will be calculated during checkout. International duties & taxes may apply and are not calculated at checkout.