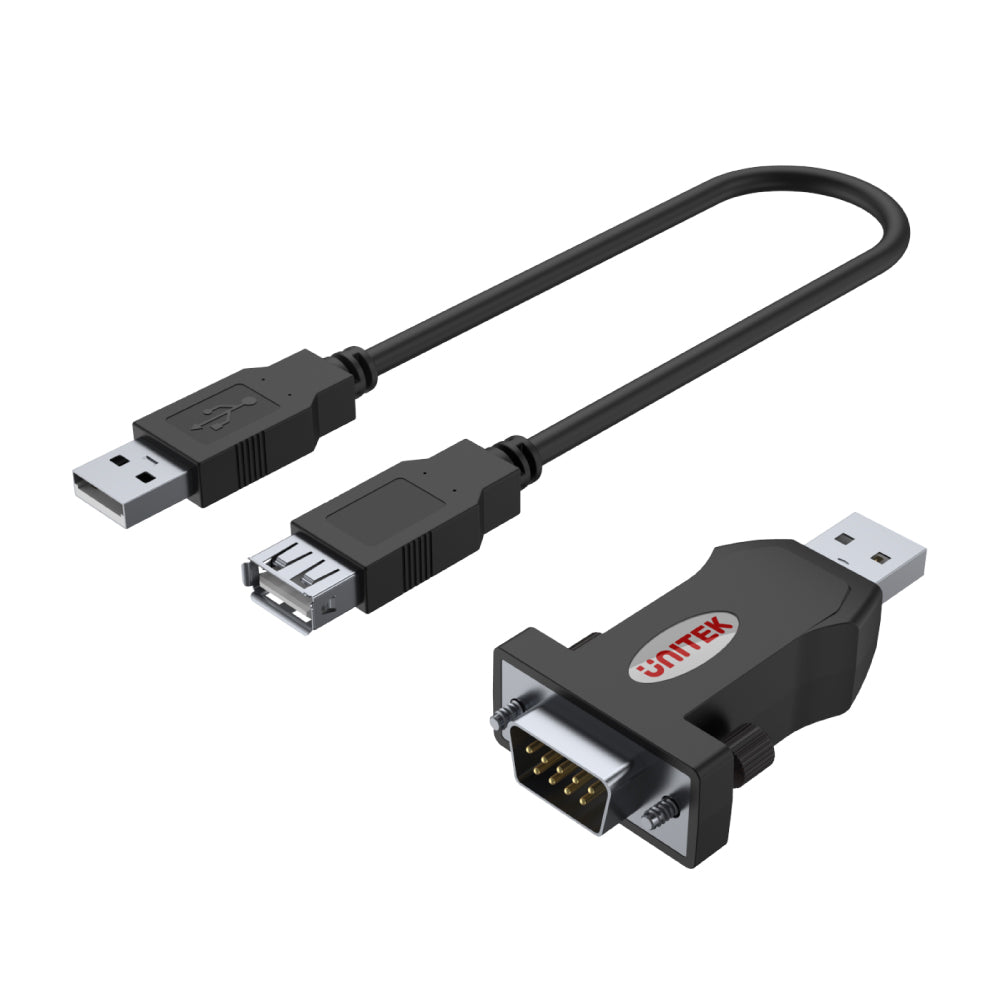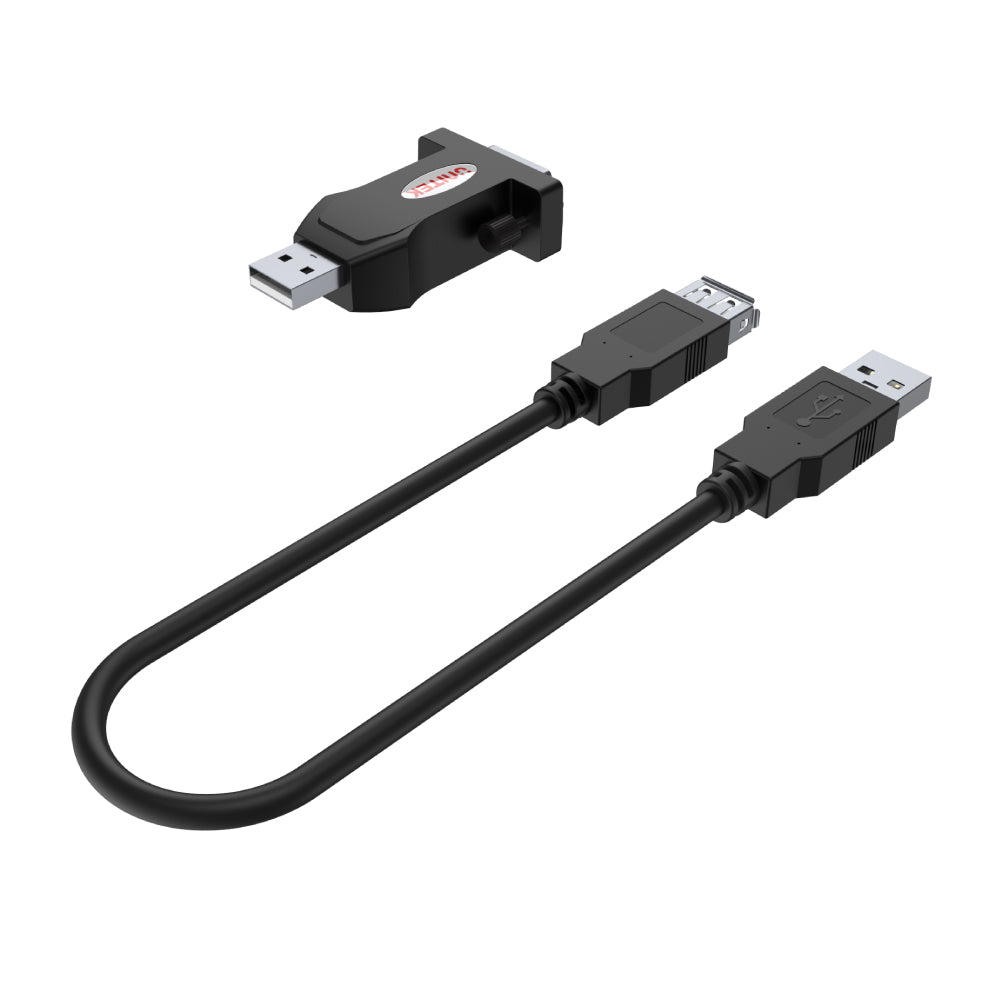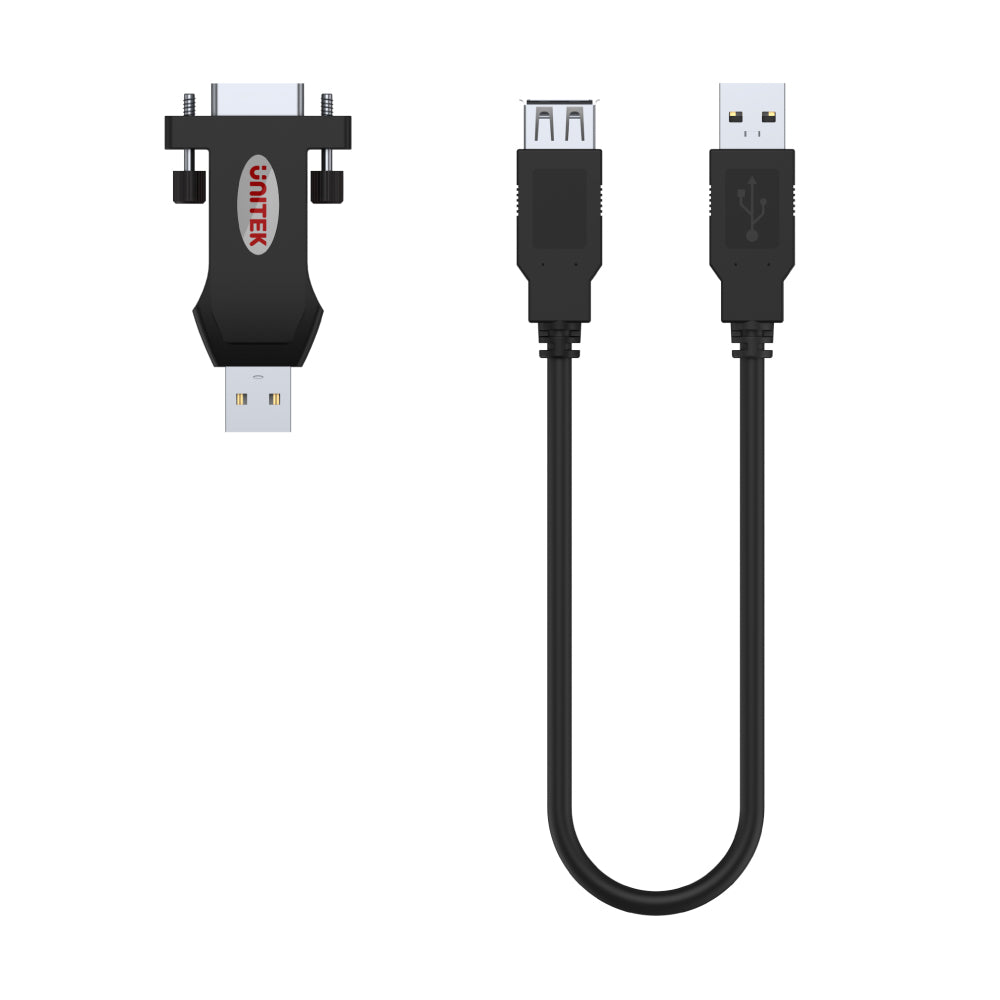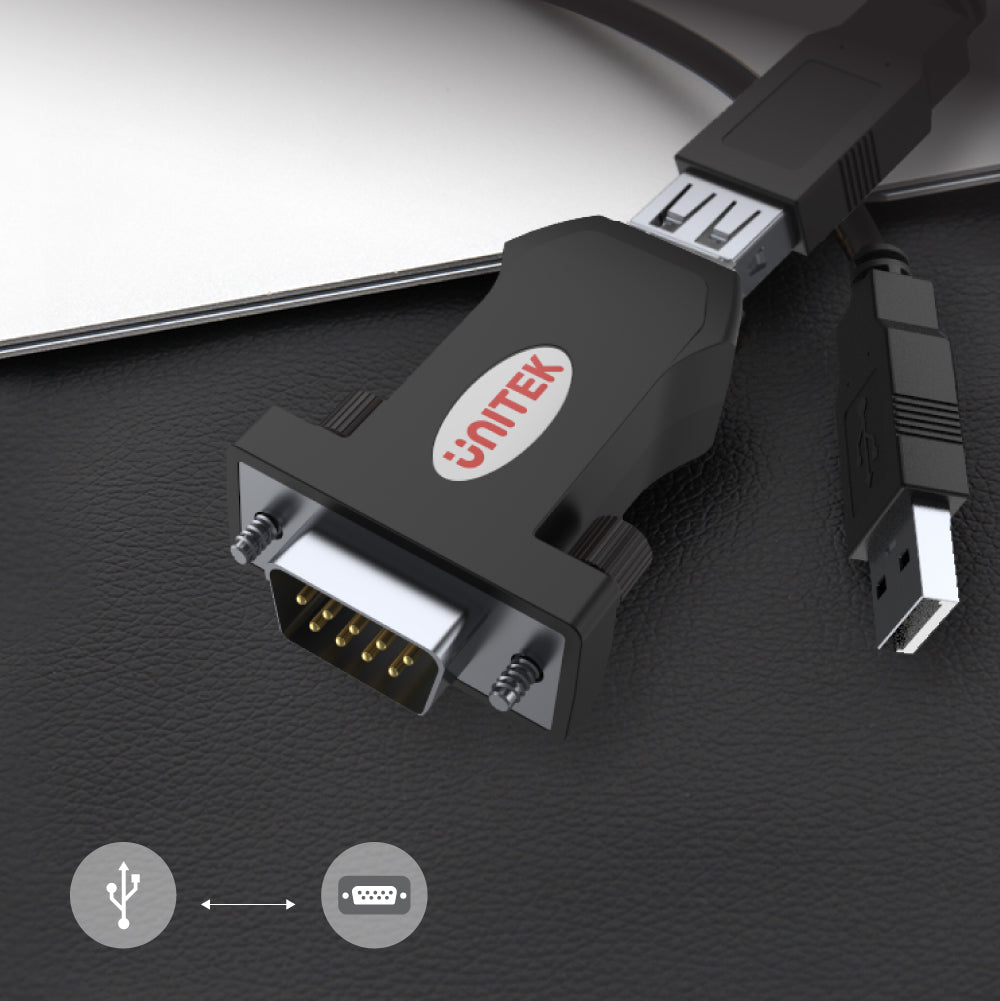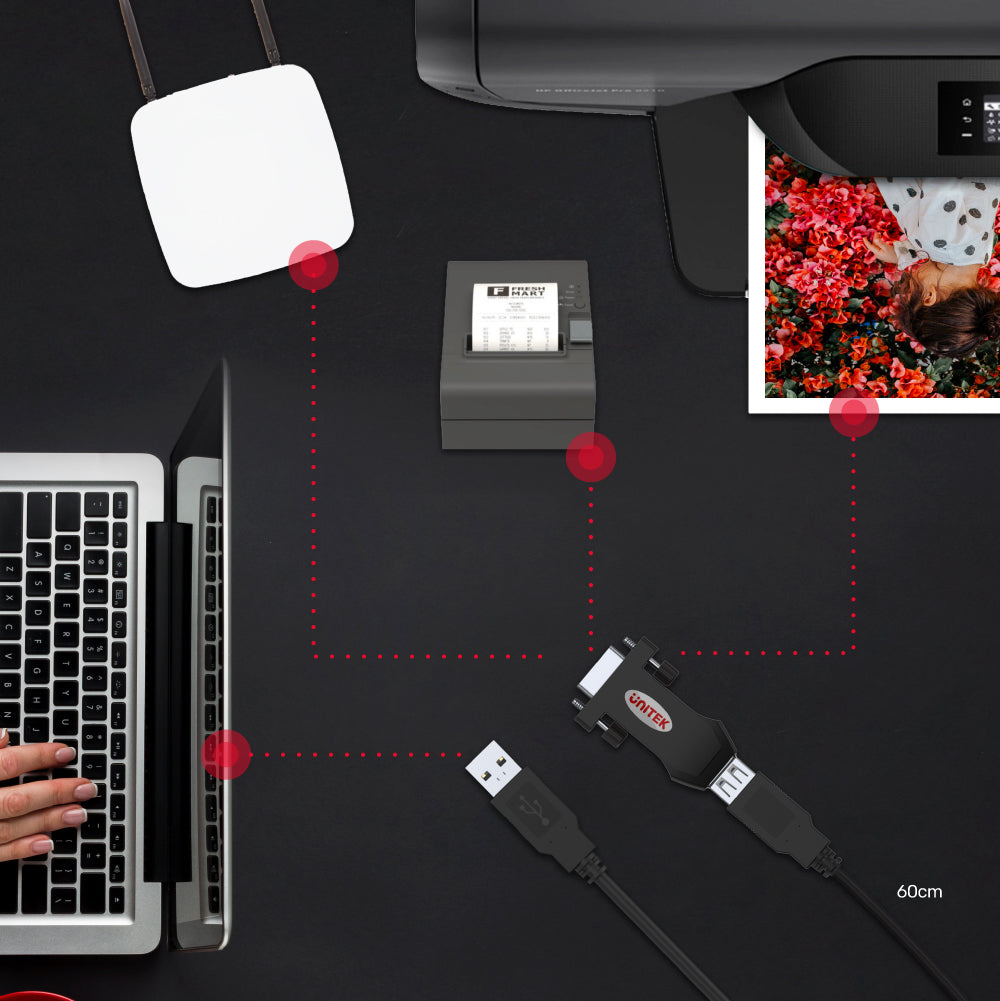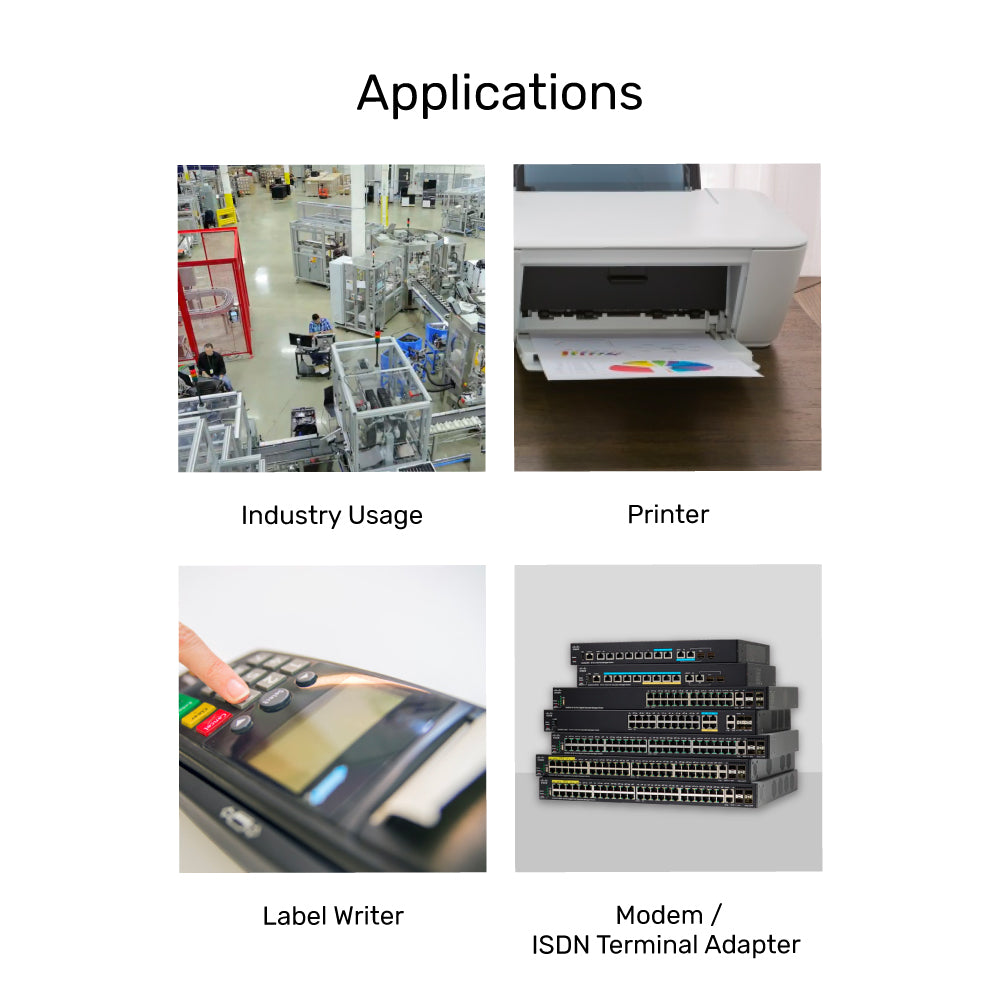 USB to Serial RS232 Adapter with USB Cable
Color
: Black
Products Features
:
Support the conversion of USB to RS232.
Link PC to Serial devices such as printer, label writer, ISDN terminal adapter.
With USB specification v1.1.
Flexible baud rate support up to 1.2Mbps.
Bus powered, no external power supply needed.
Package Contents:
1 x USB to Serial Conversion Adapter
1 x Data Cable
Packaging
: UNITEK Gift Box
Shipping cost will be calculated during checkout. International duties & taxes may apply and are not calculated at checkout.
Some function stopped working after updating to Windows 11. What can I do?
Please download the latest driver of this product. Reinstall the driver again (https://www.unitek-products.com/pages/drivers-adapters) and if it still doesn't work, contact us via support@unitek-products.com
Is serial same as VGA?
Serial ports are 9 pin and VGA is 15. They are not the same. It is not a VGA cable. It is a serial communication cable for devices.
Does this adapter come with driver to load on my computer?
Yes, it includes CD drivers and manuals. Also latest drivers are available from https://www.unitek-products.com/pages/drivers-adapters