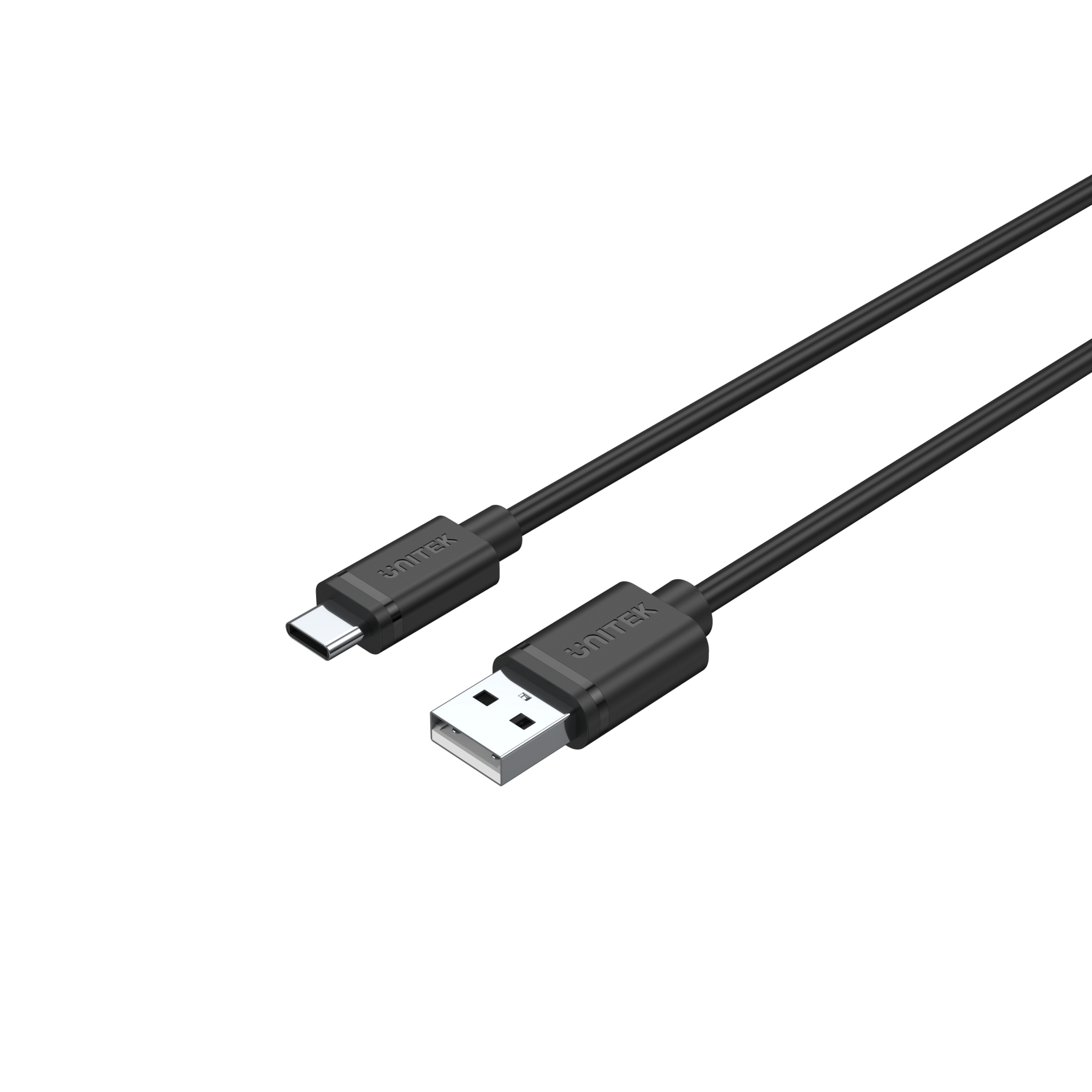 USB 2.0 to USB-C Charging Cable
Color: Black
Cable Length:
3M
Products Features:
An ultra-compact cable.
Next-gen premium USB-C connector easily connect enabled devices (such as new Mac book and Chrome book Pixel).
Reversible USB-C connector design (plugs in both ways) allows you to connect cable in any orientation for convenience.
The cable is manufactured with high quality copper wires.
Designed and constructed with grade A materials for maximum reliability and durability.
USB2.0 specification provides fast data transfer.
For sync and charging.
Package Contents:
1 x USB 2.0 to USB-C Charging Cable
Packaging: UNITEK Poly Bag
Shipping cost will be calculated during checkout. International duties & taxes may apply and are not calculated at checkout.
Does my USB cable support fast charging?
If you have a mobile device with a USB-C port, this device likely can be charged faster. Your USB-C port may move as much as 100W of power over USB Power Delivery.
While the attached cable of your mobile device is for connecting with a standard port (USB-A, a rectangle looking), there are other fast charging specifications - Quick Charge or 5A SuperCharge. Moreover, some cables support up to 5V2.4A which is also faster than the basic 5V1A.
If your cable is supporting these specifications, it probably mentions in the features. Please be aware of the charging specifications before you connecting the cable to a power adapter.
What does a "full-featured" cable mean?
Universal Serial Bus is a standard that was created as a means to make connectors more universal and transparent. USB-C is a specific shape of a USB connector and was designed to take that universality a step further by being the one connector for almost anything including data, power/charging, video, and audio. A full-featured cable or a Thunderbolt 3/4 cable can realize all these features.
Please be aware that not all USB-C cables support all the features abovementioned but maybe just one of them. It depends on the design of cable materials and chipset and you will not see the difference among the cables with different features from its USB-C connector.
If your cable is supporting these specifications, it probably mentions in the features.