Fill in the form below to register your product for a 6 months warranty extension. Simultaneously, you will be upgraded to UClub Privilege Member to enjoy exclusive member benefits. Please ensure that you complete the warranty extension registration within 30 days after the date of purchase. Shall you have two products to register, please fill in the form separately.
Why Register Your Product
Exclusive Customer giveaway
International giveaway will be hosted and it will be member exclusive.

6 months warranty extension
International giveaway will be hosted and it will be member exclusive.

Stay updated and get informed on the latest promotions and software updates.

Our customer service team will reply to your enquiry for technical issues and advise you possible solutions.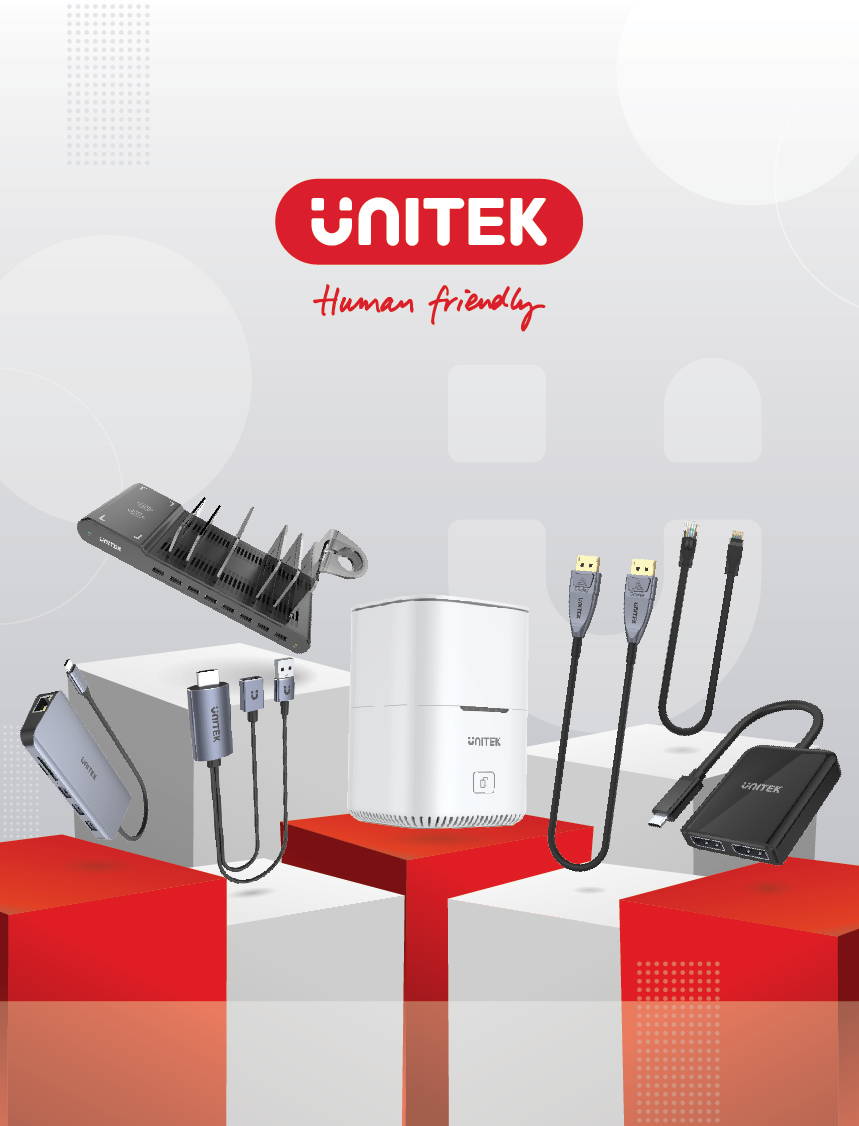 Terms and Conditions:
These terms and conditions are provided and binding by UNITEK International Group Ltd.

1.This Warranty Extend Program is only applicable to UNITEK products sold by our authorized dealers / distributors or our official website.
2.UNITEK provides an extended 6 months product warranty service upon the original warranty provided by local distributors. The total warranty duration will be added upon the original warranty duration given by distributors.
3. The product warranty might very from country to country. This warranty is only applicable to products purchased from our authorized dealers and retailers.
3.The form registers for each product. Shall you have two UNITEK products to register, please fill in the form two time accordingly.
4.The warranty confirmation letter is not the proof of the warranty. The Original purchase invoice must be presented upon requesting the warranty service.
4.UNITEK will not provide services for products in the following conditions:
  -Products modified, repaired or modified without authorization
   -Product parts, accessories or serial numbers have been changed, removed or cannot be identified
  -The warranty sticker seal is damaged, blurred or changed
  -Damage caused by unstable power output, force majeure, natural disasters, improper operation and maintenance, or abnormal use
  -Damage caused by improper installation or connection of peripheral equipment, such as list players, optical disc drives, etc.
  -Damage caused by the product not in accordance with the operation method indicated in the product manual or within the defined range of use
  -Damage caused by the use of non-UNITEK-approved accessory components
   -Product program software is lost, damaged or implicated in additional maintenance costs
  -Problems and malfunctions caused by computer viruses
6. UNITEK International Group Ltd. and its authorized distributors reserves the right of final decision on this event.
7. Participation in warranty extend program will be deemed to be acceptance of these terms. The company reserves the absolute right to modify and make the final decision. Any changes, modifications or cancellations will be made without notice.
8. I hereby accept and agree that UNITEK International Group LTD. may use my personal data (such as name, email address) to deliver latest events, updates, offers, promotions, surveys and other relevant information.
9. In case of any disputes, the decision of UNITEK shall be final.